The Red Line: Watch the Heartbreaking Trailer
Paul Dailly at .
Noah Wyle looks set to give the performance of his career on The Red Line. 
CBS has finally unveiled the trailer for forthcoming drama series, and it's an unnerving watch.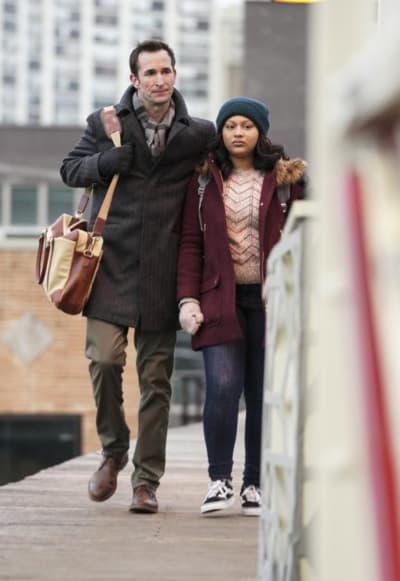 "After a white cop in Chicago mistakenly shoots and kills a black doctor, we follow three different families that all have connections with the case as the story is told from each perspective," reads the official logline. 
One of the families consists of Daniel Calder (Wyle) and his daughter Jira (Aliyah Royale) who are desperately trying to make sense of the loss of someone they love dearly. 
For Jira, her father was shot because of his skin color, and that's a disturbing reality she knows Daniel is never going to have to go through. 
Related: The Red Line, The Code Get Premiere Dates at CBS
Jira is desperate to meet her birth mother because she thinks she will have experienced racism in her life and wants to get close to the woman who brought her into the world. 
The birth mother is Tia Young (Emayatzy Corinealdi), and she wants to make some changes to the political side of things, all while getting closer to her daughter. 
Then there's Paul Evans (Noel Fisher), the police officer who carries out the brutal shooting. He's racked with guilt but struggles because he thought he was doing the right thing. 
It's certainly going to be a show that starts a conversation, and viewers can witness the show in all its glory this April. 
The Red Line will air Sundays from 8 to 10 for four weeks from April 28. Oh yes, CBS is doubling up the episodes. 
Have a look at the full trailer below and hit the comments with your thoughts on it.