The Resident Teaser: First Look at Morris Chestnut!

Jasmine Blu at . Updated at .
If you missed our beloved Devon Pravesh in the first The Resident season three teaser, then this one has you covered. 
We even have a little bromance action with Conrad and his protege commiserating over the disgraceful prioritizing of profits over patients. 
Neither Conrad nor Devon puts up with that and has long since shown it.
Does this mean Red Rock Mountain Medical is operating under the same "business as usual" forum of focusing on money more than taking care of people? 
Related: The Resident Season 3 Trailer: Conrad is Down!
It's hard to say. We don't know if Devon and Conrad's conversation is in direct response to the new changes that are probably on the horizon after the merger. 
However, this latest teaser gives us a glimpse of new hot-shot neurosurgeon Barrett Cain played by Morris Chestnut. 
Cain's is the latest RRMM hire whose job is to help turn around Chastain's finances, but will it be by any means necessary? 
Related: Pearson Season 1 Episode 6 Review: The Donor
The clip doesn't give too much away, but we can already sense he's very confident and has a God-complex. The clip shows him talking to Bell, maybe getting in his ear about the almighty dollar, and referring to doctors as heroes.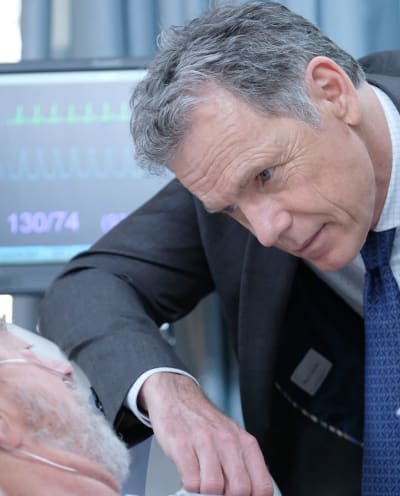 He isn't wrong there, but given he's set up to be the latest antagonist for the doctors at Chastain, we should be wary. 
Related: Get Shudder via Prime Video Channels for Spine-Tingling & Provocative Films, TV Series, & Originals! 
He's described as money-hungry and ruthless; that does not bode well for the patients of Chastain who need quality care.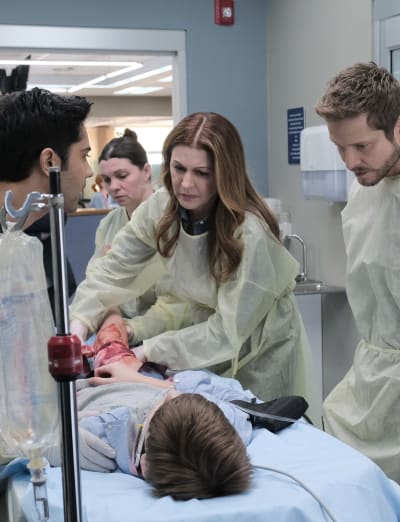 The Resident returns Tuesday September 24. 
If you want to refresh your memory, you can watch The Resident online here via TV Fanatic. 
Check out the latest teaser for your first glimpse of Chastain's newest obstacle.