The Resident Promo: The B*tch is Back!

Jasmine Blu at . Updated at .
Evil doesn't die, but it does summon it's former flame to prison for a visit. 
Lane Hunter may be rotting away in prison, but it won't stop her from trying to sink her claws into Bell one more time on The Resident Season 2 Episode 8!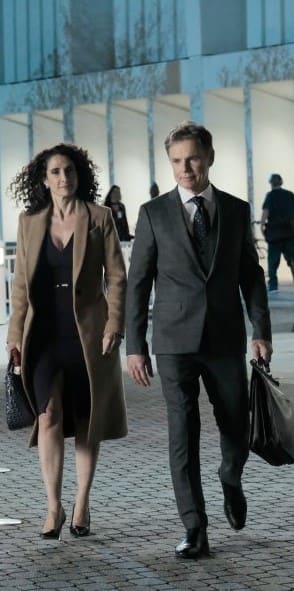 Lane is the character that you love to hate! While Lane is positively loathsome, Melina Kanakeredes guest-starring should be a delight. She plays the character so well. 
Related: The Resident Season 2 Episode 7 Review: Trial & Error
Bell had a difficult time getting over his ex-lover, and he made a potential career-ending choice when he picked up a sex-worker with a resemblance to Lane. 
The effects of Lane's detestable ways have had more of an impact on Bell than even he expected. It's hard to say what led him to visit Lane in prison, but nothing good can come of it! 
Elsewhere, Micah must have finished up on is rehabilitation. He's back to spending time with Mina, but he's not doing so well, and there is a reason to be concerned.
He has uncontrollable seizures, and it's possible he has Broken-Heart Syndrome. 
If something happens to Micah, Mina will be the one broken-hearted. 
It looks like Priya may be heartbroken as well. Devon and Julian are still trying to pretend as if their kiss was meaningless. It's not working though. 
Related: Get Shout! Factory TV via Prime Video Channels For Cult Classic Films & TV that Shape Pop Culture Now!
Julian can be heard saying "it doesn't have to be weird," but newsflash, Julian. Things are already weird! They are also awkward.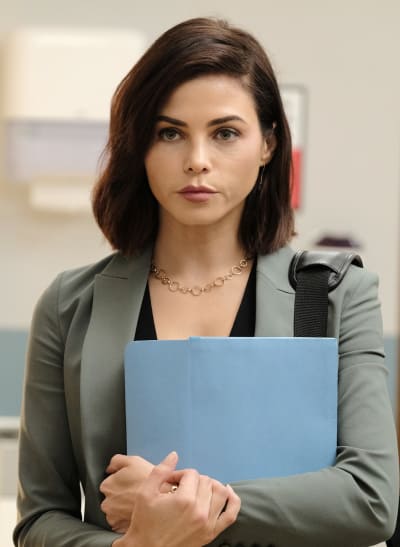 Will Priya and Devon call it quits?! 
Also, if you look closely, you'll catch a glimpse of the mom who lost her son on The Resident Season 2 Episode 5. Does that mean her other son is sick?! 
Check out the promo for an all-new The Resident below, and hit the comments with your thoughts! 
The Resident will take a brief hiatus and return with this all-new episode November. 19!
Until then, you can watch The Resident online here via TV Fanatic.