The Vampire Diaries Season 8 Episode 2 Promo
Paul Dailly at . Updated at .
The Vampire Diaries is back, but did the final season start off with a bang?
According to most viewers, it was a throwback to the good old days.
It seems the OMG twists are making a return to the show in a big way. They were such an integral part of the show's DNA that it sucked when the twists got predictable. 
Now, it seems like the show is on the right track for these final episodes. 
On The Vampire Diaries Season 8 Episode 2, Sybil will step up her plan to take over the minds of both Damon and Enzo, but will they let her in?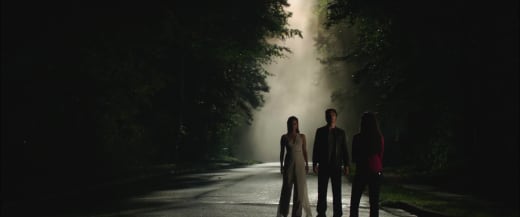 Considering Sybil is very much showing up in Damon's visions of Elena, there's a good chance she finds her way inside his head. 
However, what is her master plan when she finds out what he's up to?
We have no idea, but it will no doubt involve her removing his memories. 
She wants the two men all to herself while she finds a way to get all the power in Mystic Falls. 
A key source of power seems to stem from Caroline and Alaric's daughters. 
If you recall, they were the ones who helped open up the vault back on The Vampire Diaries Season 7 Episode 22. 
Virginia showed up, intent on killing the children on The Vampire Diaries Season 8 Episode 1. 
Are we to assume that the reasoning behind the murder was that she didn't want Sybil getting any more power?
That will probably be addressed in the coming weeks. 
For now, it looks like Sybil will stick to possessing even more men for her army.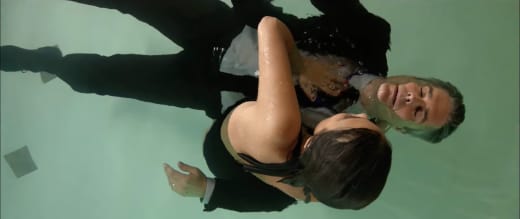 With Damon in a lot of trouble because of his memories, it remains to be seen if we will still get to see Elena in his visions. 
She is such a huge part of Damon's life that if she was erased from his mind, he would probably turn back into a deranged killer. 
We've seen that side of him all too many times, so it would be better if he got to dream of Nina Dobrev's alter ego.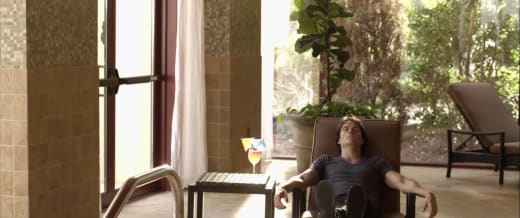 As you probably know if you watch The Vampire Diaries online, Bonnie is not about to let Enzo be consumed by the darkness and will stop at nothing to get him back. 
That meant cracking the clues he left at the murder scenes for her, but it seems that Sybil somehow finds out about him communicating with Bonbon.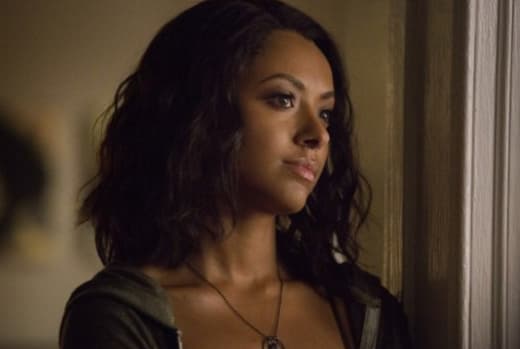 Bonnie manages to get some of the details from Enzo about what Sybil's master plan is, but that forced Sybil to wrap her gruesome hands around his face. 
Yes, it's not the nicest of scenes. 
Watch the full preview below!
Note: The Vampire Diaries Season 8 Episode 2 airs October 29 on The CW.