The Titans assemble!
DC Universe has dropped a brand new trailer for its first original series, and it shows our heroes meeting up to wage war on the villains. 
The New York Comic-Con trailer is a complete 180 from the original trailer that mostly showed them apart doing anything other than working together.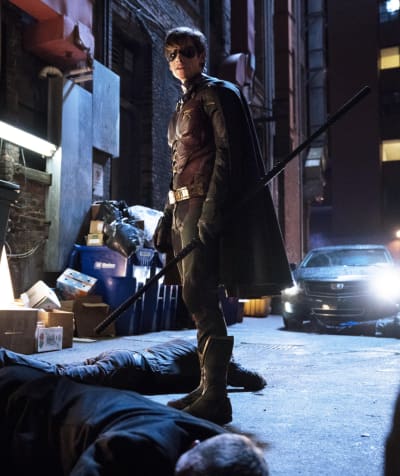 Titans follows "young heroes from across the DC Universe as they come of age and find belonging in a gritty take on the classic Teen Titans franchise," according to the official description.
"Dick Grayson and Rachel Roth, a special young girl possessed by a strange darkness, get embroiled in a conspiracy that could bring Hell on Earth."
Related: Titans Renewed for Season 2!
Related: Titans Trailer: Why Does Robin Hate Batman?
"Joining them along the way are the hot-headed Starfire and loveable Beast Boy. Together they become a surrogate family and team of heroes."
It stars Brenton Thwaites as Dick Grayson/Robin, Anna Diop as Kory/Starfire, Teagan Croft as Rachel Roth/Raven and Ryan Potter as Gar Logan/Beast Boy.
The ensemble cast also includes Alan Ritchson as Hank Hall/Hawk, Minka Kelly as Dawn Granger/Dove, Lindsey Gort as Detective Amy Rohrbach and Bruno Bichir as Niles Caulder/Chief.
Akiva Goldsman, Geoff Johns, Greg Berlanti, Sarah Schechter, Greg Walker, and John Fawcett executive produce.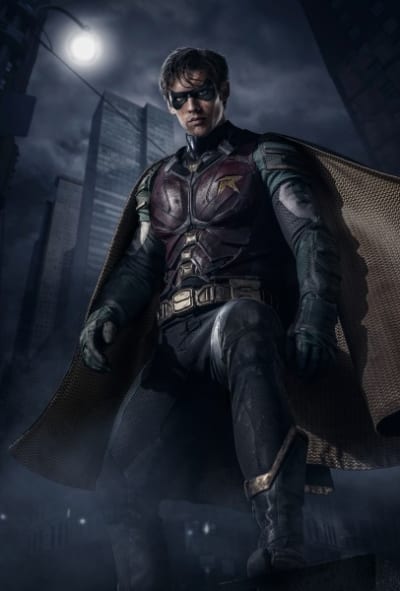 We also learned that at Comic-Con that Titans has landed a second season renewal ahead of its series premiere. 
Watch the full trailer below and hit the comments with your thoughts on it!
Will you be watching on October 12?