Arrow Comic-Con Trailer: A Love Letter to Stephen Amell & Oliver Queen

Carissa Pavlica at .
At the final San Diego Comic-Con panel for Arrow today, the group paid homage to the show's lead, Stephen Amell.
Arrow stars Amell, David Ramsey, Juliana Harkavy, Katie Cassidy. Rick Gonzalez, executive producers Marc Guggenheim and director James Bamford were all on hand to talk about the upcoming final season, share memories, and offer reveals.
"This show doesn't exist without him," Cassidy said of Amell. "I'm so proud of him and so impressed with him."
"A true leader," Harkavy said.
"I've not worked with anyone who cares more about the fans, about the crew, about the writing... It is all because he cares about it... There would not be DC on television after Smallville about Stephen Amell," Ramsey said.
"When I came, coming in Season 5, immediately, I saw the hard work that he put in for the last four seasons and I remember distinctly last season, Season 7," Gonzalez said.
The crew also recalled the very beginning of Arrow with tidbits about casting.
"That did not feel like a risk at all... Stephen came in, very first audition, very first person, and the moment he opened his mouth, we're like, 'We're okay. We're fine,'" Guggenheim shared.
"I have to play this part, and so I called my manager and said, 'Id on't want to read any more scripts. This is is,'" Cassidy said. "When I saw they cast Stephen, game over."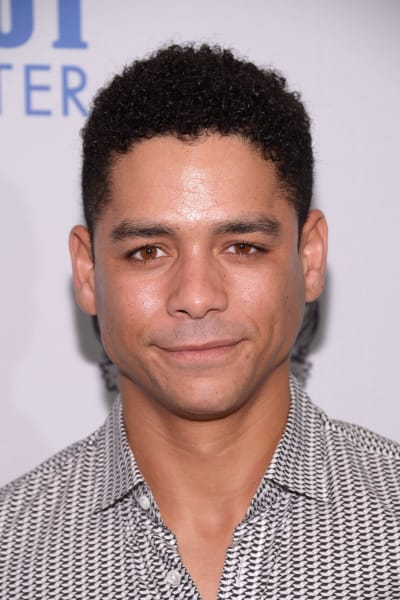 There was some casting news for Arrow Season 8, as well. Charlie Barnett (Chicago Fire, Russian Doll) joins as John Diggle, Jr. "A wonderful gentleman, he is so sweet -- his character has a bit of an edge to him and when Charlie read, I was like, 'He's too nice.'
But he can bring it... I think people are going to be really surprised about how we bring him in... and what he does... and particularly what costume he wears," Guggenheim teased.
Might Jr. finally be the character to jump into the Green Lantern suit?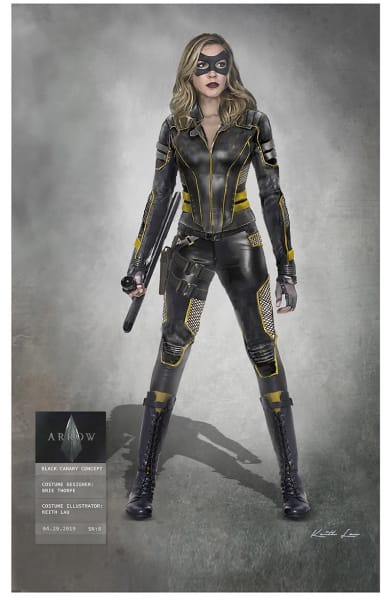 Speaking of suits, you'll see it in the trailer, but Guggenheim revealed the full concept of Black Siren's new garb to be work by Cassidy, who is also directing an episode of Arrow this season.
As for knowing when it's time to let go of the show they love, Guggenheim weighed in.
"I think we all kind of want to leave the party while the party's still going," Guggenheim said. "There's logistical and budgetary... limitations... we don't want to turn the show into something less than just to keep going."
"The whole exercise was 'don't screw it up,'" Guggenheim recalled. "Hopefully, we didn't screw that up."
Amell also addressed the end as he spoke directly to the crowd, but we're not so sure he's on the up and up. 
"Arrow has a happy ending," he said. "You know I always tell you the truth in plain sight."