Valerie Jarrett Reacts to Roseanne Barr's Racist Tweet: What Did She Say?
Paul Dailly at .
Valerie Jarrett is the person at the center of Roseanne Barr's racist tweets which led to the show's cancellation, and despite the controversy, she is hopeful that people take it as a teaching moment. 
"I think we have to turn it into a teaching moment. I'm fine," Jarrett said at the top of the clip from MSNBC's Everyday Racism in America.
"I'm worried about all the people out there who don't have a circle of friends and followers who come right to their defense," she continued.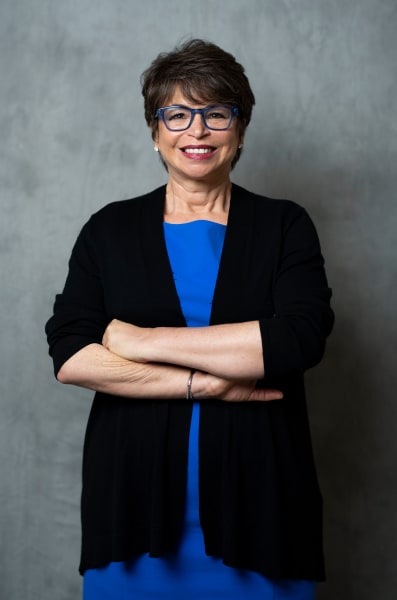 "The person who's walking down a street, minding their own business, and they see somebody cling to their purse or want to cross the street."
"Or every black parent I know who has a boy who has to sit down and have a conversation, 'the talk,' as we call it."
Related: Roseanne Canceled at ABC!
Barr took to Twitter early Tuesday morning with two tweets that took aim at the former adviser of Barack Obama. 
"Muslim brotherhood & planet of the apes had a baby=vj," Barr shared with her shocked followers. 
"ISLAM is not a RACE, lefties. Islam includes EVERY RACE of people."
Realizing the joke had not gone down well, she attempted to apologize. 
"I apologize to Valerie Jarrett and to all Americans," she began in her apology.
"I am truly sorry for making a bad joke about her politics and her looks. I should have known better. Forgive me-my joke was in bad taste."
But the damage was already done, and ABC canceled the series. 
Related: Roseanne Showrunner Breaks Silence on Show Cancellation
"Roseanne's Twitter statement is abhorrent, repugnant and inconsistent with our values, and we have decided to cancel her show," said ABC President, Channing Dungey in a statement on Tuesday afternoon, officially pulling the plug on the most watched show on TV.
The show was removed from ABC's website and press site in a flash, while Viacom networks pulled reruns and Hulu nixed old episodes from the streaming platform. 
Barr's agency even dropped her as a client. Somewhere, Roseanne is probably thinking about a tell-all book titled "How to Blow Up Your Career In One Tweet."
For what it's worth, Roseanne attempted to apologize for getting the show canceled with a late-night tweet on Tuesday night. 
Related: Roseanne Barr Breaks Silence: Don't Feel Sorry for Me!
"Don't feel sorry for me, guys!!-I just want to apologize to the hundreds of people, and wonderful writers (all liberal) and talented actors who lost their jobs on my show due to my stupid tweet," she said. 
Watch the full video of Jarrett's reaction below.