Westworld Season 2 Trailer: A Robot Uprising
Paul Dailly at .
The host uprising has begun. 
That was revealed in the excellent first look at Westworld Season 2, as the robots made it clear ready to fight back after all the crap the partygoers have put Dolores and people like her though.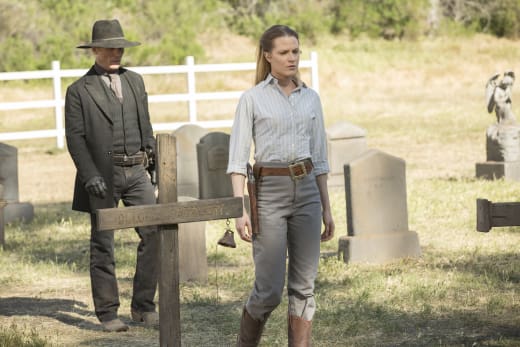 The best part of the trailer, of course, was the moment Dolores was horseback, and aiming her gun at all of the people around her, proving she is a force to be reckoned with. 
Of the more bizarre scenes, Bernard is left standing by the creek, near the corpse of a tiger. Is he scared the tiger is going to reanimate and chomp on him as a treat?
We don't know, but Bernard is looking rather petrified at what could be coming for him. Dolores showing up with her team would be the icing on the cake. 
Considering how ambitious the show is, there is no word yet when it will return to the air for Season 2. HBO has stated 2018 as the magic number, but something tells us it could wind up being later. 
Either way, we'll be waiting. The show is unlike any other on television, and that's part of the reason why fans have connected with it. 
Westworld Season 1 was a hit for HBO from the moment it premiered and has secured a string of awards nominations since. 
Have a look at the full trailer below and join us in the comments with your thoughts on it. 
It's weird, but that's what we've come to expect from the series.