Justin Guarini, Jennifer Hudson Other American Idol Singers Offer Post-Show Success Tips
by Matt Richenthal at . Comments
When it comes to post-American Idol careers, a certain movie title comes to mind: From Justin to Kelly not only stands as the worst after-Idol decision ever, but the title perfectly sums up the divide between what can happen if things go terribly wrong or terrifically right.
MTV.com recently reported on the direction careers can take once FOX cameras top rolling.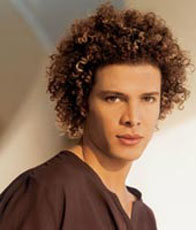 Justin Guarani has had the most disastrous career of any former winner or runner-up since Idol began. Meanwhile, Kelly Clarkson has arguably had the greatest, with her third album one of the most anticipated releases of 2007.
So what did Kelly do right and Justin do wrong? It's not easy to pinpoint, but it's safe to say translating American Idol fame into legitimate stardom is no easy task. Fortunately — with Taylor Hicks, Katharine McPhee, Chris Daughtry, Kellie Pickler and other Idol alumni attempting to launch careers this fall — those who have been there were willing to share some lessons learned.
American Idol advice
"Really stick to what got you to the finals," Guarini offered. "That's the most important thing. I think that at times with my first album, it was a little bit of 'throw it at the wall and see what sticks,' whereas I hope with these guys, they're going to stick with the sound that got them there."
Since parting ways with the management and record label associated with Idol, Guarini has juggled managers (including Jennifer Lopez mastermind Benny Medina) and publicists, something season-three finalist Jennifer Hudson cautioned against."You wanna have everything in place, make sure you've got your whole team together, because you're gonna need that support behind you," said Hudson, who is garnering Oscar buzz for her role in Dreamgirls after a slow start. "Just be ready, because it's gonna be crazy. You're gonna be thrown back out into the world, but you're not gonna be that same Jennifer that nobody knew."
Like Hudson, fellow season-three finalist Jon Peter Lewis failed to get a major-label contract right out of the gate (although Hudson just inked a deal with Clive Davis' Arista Records), but he's since self-released an album and is touring regularly.
"I would say that anybody from Idol, winner or loser, has to learn to take good advice," JPL said. "There's a lot of people who are gonna tell you a lot of things, and you gotta look past the B.S. and listen to people when they have a good thing to say."
Lewis is selling his music through the
American Idol
website as well as his own site, where he has kept in touch with fans since his departure from the show.
"You definitely want to take advantage of that fanbase that you have," fellow season-three finalist LaToya London said. "A lot of people don't have that privilege, to have that fanbase so fast. So [keep in touch through the] Internet, do it however you can."
London, Lewis and many others moved to Hollywood after their Idol adventures, but one successful runner-up said that isn't always the best move for an artist's sanity.

"Being in Hollywood makes it a lot different than being in North Carolina or in most anywhere," said Clay Aiken, who moved home after a stint in Los Angeles. "It's just a different beast, and I kinda wanted to be back with people who knew me and didn't think of me as Clay Aiken the singer but, you know, Clay Aiken the dork. I needed to be close to family, and I just kinda liked the stability of that."

"It's a lot of hard work," third-season finalist Jasmine Trias said. "You have to meet the right people, make the connections and make the right decisions, and at the same time really hone your craft. You really have to practice and improve yourself as a performer."

"You gotta hustle, because when the show is over, nobody is gonna care about you," fourth-season finalist Anthony Fedorov added, more glumly. "I mean, they will, but it's not gonna be the same."

Regardless, it's important to stay confident, which is the advice from Constantine Maroulis, the fourth-season finalist who has found success on Broadway.

"Believe in what you're doing," he said. "Sometimes things take a bit of time, but you need some patience and you need to do quality work, and all will be revealed."

Matt Richenthal is the Editor in Chief of TV Fanatic. Follow him on Twitter and on Google+.

Tags: American Idol