For five years, the South has dominated American Idol, but it looks like the judges have decided to give the rest of the country a chance with the selection of the top twenty-four for American Idol 6.
In particular, the state of California is very well represented in the twenty-four semi-finalist.
There are a total of six American Idol contestants from California among the semi-finalist. They are:
Brandon Rogers
Rudy Cardenas
A.J. Tabaldo
Sabrina Sloan
Also well represented is the state of Washington which claims three semi-finalists: Sanjaya Malakar, Blake Lewis, and Amy Krebs. The only other states with more than one American Idol 6 semi-finalist are Illinois and Texas, which both have two.
10 Western U.S. American Idol Semi-Finalists
Sanjaya Malakar – Federal Way, Washington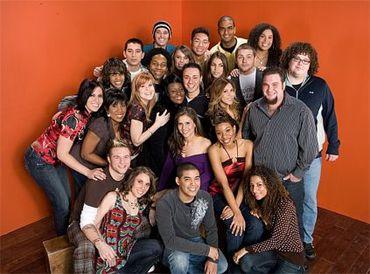 Blake Lewis – Bothell, Washington
Amy Krebs – Federal Way, Washington
Alaina Alexander – West Hollywood, California
Brandon Rogers
– North Hollywood, California
Rudy Cardenas – North Hollywood, California
A.J. Tabaldo – Santa Maria, California
Sabrina Sloan – Studio City, California
Paul Kim – Saratoga, California

Jordin Sparks
– Glendale, Arizona
Seven Southern U.S. American Idol Semi-Finalists
Sundance Head – Porter, Texas
Haley Scarnato – San Antonio, Texas
Melinda Doolittle – Brentwood, Tennessee
Phil Stacy – Jacksonville, Florida
Chris Sligh – Greenville, South Carolina
Stephanie Edwards – Savannah, Georgia
Chris Richardson –Chesapeake, Virginia
Five Northern U.S. American Idol Semi-Finalists
Jared Cotter – Kew Gardens, New York
Antonella Barba – Point Pleasant, New Jersey
Nicole Tranquillo – Philadelphia, Pennsylvania
Nick Pedro – Taunton, Massachusetts
Lakisha Jones – Fort Meade, Maryland
Two Midwestern U.S. American Idol Semi-Finalists
Gina Glocksen – Naperville, Illinois
Leslie Hunt – Chicago, Illinois
SOURCE: Reality TV Magazine