House shocker number-one: On last night's episode, Kutner committed suicide.
House shocker number-two: Read on to discover just why the show killed off this character...
Entertainment Weekly talked to Kal Penn about his departure from the show, confirming that it was actually his idea to leave Kutner and the series behind. How come? For a very good reason...
"I was incredibly honored a couple of months ago to get the opportunity to go work in the White House," the actor said. "I got to know the President and some of the staff during the campaign and had expressed interest in working there, so I'm going to be the associate director in the White House office of public liaison.
"They do outreach with the American public and with different organizations. They're basically the front door of the White House. They take out all of the red tape that falls between the general public and the White House. It's similar to what I was doing on the campaign."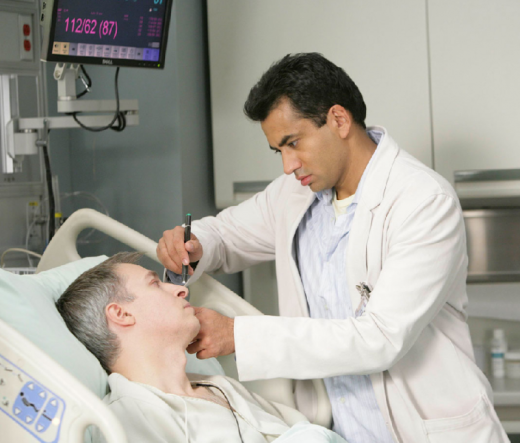 Meanwhile, EW's Michael Ausiello also chatted with House producers David Shore and Katie Jacobs.

They confirmed that Kutner's position would remain unfilled, while also explaining their decision to write out the character in such a dramatic manner:

Shore: The suicide was essential to [the story]. The lack of reason behind it - the lack of answers - was what I responded to and is what I got excited about. House, the man of answers, doesn't have an answer about this guy who he has worked with for two years.
Jacobs: And he didn't see it coming. It gets under his skin. He is the man who can't rest until the puzzle is solved. So the idea that he worked in such close proximity to Kutner and didn't see it coming [was an interesting story to us].
Shore: It makes him question the most important aspect of himself, which is the ability to find answers. It's the one thing about himself that he feels good about.

Matt Richenthal is the Editor in Chief of TV Fanatic. Follow him on Twitter and on Google+.

Tags: House