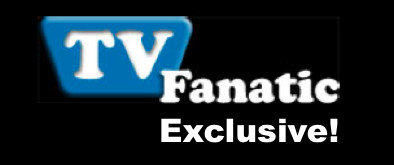 Have you stopped laughing yet from last week's Family Guy?
The episode poked fun at Miley Cyrus, featuring the singer as a Disney-programmed robot that went crazy and blew up the town. These things sometimes happen in Quahog.
Cyrus, of course, didn't voice the character herself. That honor fell to Candace Marie, a rising singer that has landed a recurring role on the hilarious sitcom.
What part will she play? And how does she feel about voicing Miley? We asked Marie these questions in an exclusive interview with the gorgeous star...
TV Fanatic: How did the role on Family Guy come about?
Marie: The producer I was working with for my album (Becoming a Real Girl), John Paterno, told me about the audition opportunity. I went in for it and got a call from the casting director, Linda LeMontane, a month later.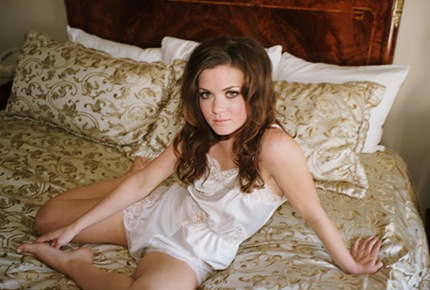 TV Fanatic: Any fear of upsetting Miley Cyrus fans? 
Marie: No, not at all actually. I'm a Miley Cyrus fan myself and I was very impressed by the way Family Guy developed the episode. I think it's a huge compliment for them to refer to Miley as the "perfect popstar." The rest, well, it's Family Guy.

TV Fanatic: Were you a fan of Family Guy prior to landing this role?
Marie: Isn't everyone? I just have such a respect for Seth and the show. He worked really hard for this show and has persevered through so much. The sky is the limit for that team - even if you don't agree with the content - I think everyone in the industry can be inspired by the creativity and dedication.

TV Fanatic: Did you get to meet any of the cast members? 
Marie: Yes! Seth MacFarlane, Mike Henry, Seth Green, Craig Robinson, Alex Borstein, Mae Whitman, and more. The Family Guy office is such a fun and warm place. For this role, I recorded with Seth MacFarlane.  He is so talented and inspirational. He literally switches between Brian and Stewie with out a seam. It's amazing! I was lucky enough to be brought back as Miley for The Cleveland Show and work with Mike Henry.  

TV Fanatic: Tell us about Beth, your new character on Family Guy. 
Marie: Yes, I was fortunate enough to be asked back to Family Guy for several upcoming episodes, including Beth. She is one of Meg's friends that is never really addressed in conversation but loves to chime in whenever she can. It's fantastic and so much fun to tap into that character.

TV Fanatic: Talk about your music. To what other artists would you compare yourself?   
Marie: The album was such a growth experience. The main goal was to have my personal journal come to life. I wrote every song and really pushed myself to not sugar coat anything.  I was able to work with Grammy award winning producer John Paterno, as well as so many amazing musicians.

The album was actually named after the last song I wrote for the album, Real Girl. I was inspired by so many artists including U2, The Beach Boys, John Mayer, Gwen Stefani, Sheryl Crow, Taylor Swift, Prince, Michelle Branch, Journey, The Ramones, and so many more.

TV Fanatic: Is there more voiceover work in your future? What about acting?
Marie: I have several more Family Guy and Cleveland Show episodes in production. I'm currently working on some other acting projects, but I'm not at liberty to discuss details yet. I will let you know as soon as I can!

Matt Richenthal is the Editor in Chief of TV Fanatic. Follow him on Twitter and on Google+.

Tags: Family Guy, Exclusives