Were you surprised by Vicki's death on last week's episode of The Vampire Diaries?
If so, producer Kevin Williamson has a message for fans: there's more where that came from!
In an interview with MTV this week, Williamson said he wants to keep viewers on the constant edges of their seats.
"I don't want to be that show where there's no jeopardy. [Some shows] are all very predictable in the sense that, well, 'We know this is the lead character so we know he won't die.' Or, 'That's a regular, so he won't die, it'll be a supporting person."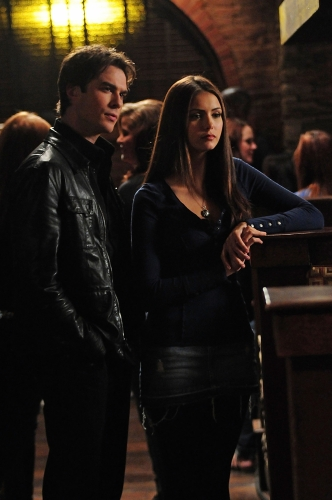 Might Damon or Elena actually die? Sound off on these characters in our Vampire Diaries forum!

While Kayla Ewell was featured prominently on the show's first six episodes, Williamson intended to kill her character off all along.

Poor Vicki was a sacrificial lamb, one needed to prove to fans that no one is safe in Mystic Falls.

"I want the show to have an unpredictable quality to it, and I think that's going to come now and the audience will realize I will kill them — we will kill the main characters," Williamson said. "This is a show that will go there."

Hopefully, it will do a better job of going there than Heroes has. That show can't even get a major death right.

Matt Richenthal is the Editor in Chief of TV Fanatic. Follow him on Twitter and on Google+.

Tags: The Vampire Diaries, Interviews