One can't help but feel bad for the Futurama writers.  Clearly during the show's seven year hiatus, the writers had just so much they wanted to satire with their sci-fi outlet.  Now with the show back, they're getting it all out of their system.
This week's target?  The obsession around Dan Brown's Da Vinci Code with the cleverly titled "The Duh-Vinci Code."  The book is nearly seven years old and the film four, but again, due to the hiatus and just the fact the episode was so damn funny we'll forgive the lack of timeliness.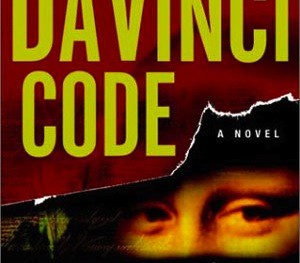 Hopefully, the show can soon can all of this out of its system, because as Hermes put it best this week, "Didn't we used to be a delivery company?"  It's time to get the show back on track and the pop culture references caught up to 2010.
For awhile we weren't sure where the episode was going, especially with the ridiculousness that was Animatronio (Hi Animatronio!  Bye Animatronio!), but in the end the episode made it all make sense.  Da Vinci was an alien?  Of course!
It was a plot that only Futurama could pull off and more than enough laughs to keep us entertained.  Overall, we'd say it was an average episode and have to give the episode an extra half star for the return of not one, but two fing-longers!  A man can dream though. A man can dream...
Our favorite Futurama quotes including a great reveal about Zoidberg after the jump.
Leela: His intelligence is just a little... differenty. | permalink
Professor: How did you know that?
Zoidberg: My doctorate is in art history. | permalink
Animatronio: Ah, well...at least he'll make a nice heap | permalink
Profesor: Trevi! It's the Trevi Fountain! There can be no question!
Leela: But Professor...
Profesor: There can be no question! | permalink
Professor: How's your football team?
Da Vinci: Learned. | permalink
TV Fanatics Love Prime Instant Video
Eric Hochberger is the programmer of TV Fanatic, so please forgive his mediocre writing. His programming is far better. Follow him on Twitter and/or email him. Just don't request threaded comments. They're coming.

Tags: Futurama, Reviews