Big Brother Review: Double Eviction Madness!
by Steve Marsi at .
Holy Big Brother episode! No sooner did the Brigade vote off one of its own than did Julie Chen drop grenade to end all grenades - the remaining six houseguests would hold a new HoH, PoV and eviction ceremony LIVE, right there and now! A week of BB in 45 minutes!
Only five cast members remain as of now. Who survived and who's out?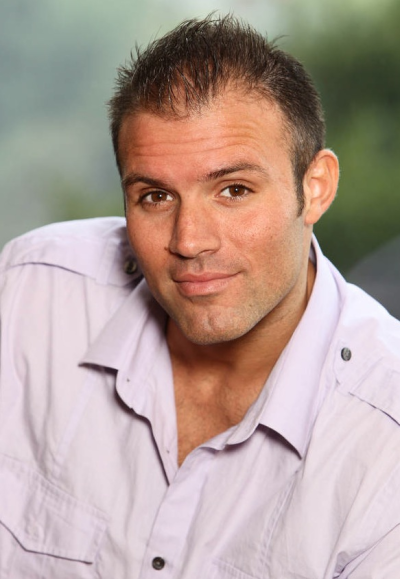 Did the semi-useless Meow-Meow skate by another week?

With Matt and Enzo on the block at the onset, Ragan figured out that the guys were in an alliance thanks to Enzo's comment that he and Hayden were going to split the votes for Lane and Matt the previous week - which, ironically, was not even true. They wanted Matt out.

Matt tried to use this as leverage, but was it too little, too late?

It was. Matt went down

4-0

. In his exit interview, he lamented throwing the HoH competition and waffling between his "showmance" and the Brigade. In the end, the Diabolical Supergenius may have been undone by his own brilliance. He was overconfident and paid the price.

Who would join him in the jury house after the live second eviction?

In the HoH competition, the gang must find the names of two houseguests who won HoH twice (Matt and Rachel) in a pile of package peanuts ... and Hayden triumphs!

This was a blow to Brendon, who we fully expect to win everything after his powerhouse performance in the previous veto competition. But Ragan was the real target.

Too bad. Nominated along with Brendon, Ragan wins the "Before & After" PoV battle and takes himself off the block, leaving Hayden no choice but to put up Britney.

At this point, we were a little unsure how the three votes would fall. Brendon, the outcast (albeit the strongest player left), likely has fewer jury votes in his pocket.

Lane was going to keep Britney all the way, but Ragan and Enzo? Tougher call ... or not. Brendon went down 3-0, yet another unanimous vote. Live this time even!

While the live week of Big Brother crammed into 45 minutes definitely upped the tension, it wasn't without its drawbacks. No strategy, less drawn-out backstabbing.

Someone had to pay a price for it, and it was Brendon. After all the punishments he endured, he kind of got the short end. Then again, he had two competitions to win.

Asked if he would have outlasted Ragan had Hayden's nominations stayed the same, Brendon had no idea. Nor do we. But Britney is clearly a force to be reckoned with.

Somewhat amazingly, Enzo and Hayden (who has won two HoH competitions, including last night's crucial live one) are among the final five. Loyalty goes a long way.

Lane remains the dark horse favorite in our minds. He's popular, with no enemies, and only subtle manipulations. He's not the strongest competitor but not the weakest.

It may just be the perfect combination.

Britney and Ragan have been sneaking up and winning things for weeks now, but there's no more flying under the radar. Can either of these players make it to the end?

He's woken up to the fact that there are no alliances, really, and has started to play his game with precision. Britney, meanwhile, has charmed both Ragan and Lane.

Do you think the house made the right call in evicting Matt - or Brendon? Who do you think will go all the way on Big Brother among the final five?

Steve Marsi is the Managing Editor of TV Fanatic. Follow him on Google+ or email him here.

Tags: Reality TV, Big Brother, Reviews
From Around the Web