With fans still buzzing over "Grilled Cheesus" in our Glee forum, it's time to tackle the episode in another edition of the TV Fanatic Round Table.
Join us now and chime in on the following topics...
What was your favorite quote from the episode?
M.L. House: "I realize you're only half orangutan, but I'm still allergic to your lustrous, ginger mane." Only Sue could conclude an emotional speech about religion with that amazing quip.
LJ Gibbs: "[God] makes me gay and then makes His followers go around saying it's a choice, as if I'd choose to be mocked every day of my life." Such a sad quote, given how much it likely rings true for so many around the world.
The Barancle: I loved this prayer by Finn to God: "Her boobs aren't that great, but they're still girl boobs and I'd still like to touch them."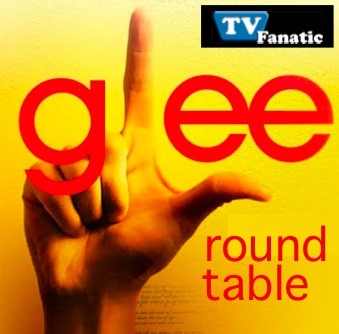 What was your favorite song from the episode?
M.L. House: It was my parents' song when they were separated by distance for a bit after college, so gotta go with "Bridge Over Troubled Water."

LJ Gibbs: "I Want to Hold Your Hand." Seriously amazing that Glee could take this Beatles classic and make it relevant for a boy to sing to his ailing father.

The Barancle: I'm almost always gonna go with Lea Michele. This week, it was her performance of "Papa Can You Hear Me."

Did the show handle a sensitive subject well?M.L. House

: Absolutely. I was amazed by how many points of view it depicted from true believers to atheists and a few in between. It did so tastefully, respectfully and with humor (I'm still laughing over Finn's reference to "Jew church.")

LJ Gibbs: Yes. But I'm not sure if I like how Glee has abandoned any sense of storytelling. It just chooses a topic each week and dedicates an episode to it. There's no sense of flow.

The Barancle: You mean to subject of getting to second base with a girl? Yes, it actually mirrored my first groping.

Give the episode a final grade.
M.L. House: A. It was original, humorous and heartbreaking.

LJ Gibbs: C. It's like I said above: I have no idea what to expect each week, from Britney Spears to serious discussions on God. Someone could look at this as the versatility of the show. I just look at it as sloppy.

The Barancle: B plus. I would have gone higher if we'd gotten some "Jesus Walks." I must be the only person alive who likes to hear Will rap.

Matt Richenthal is the Editor in Chief of TV Fanatic. Follow him on Twitter and on Google+.

Tags: Glee, Round Tables