Rocky Carroll Discusses Major Vance Story Line on NCIS
by Steve Marsi at .
NCIS Director Leon Vance has always been a man shrouded in mystery. Thanks to the return of a major guest star this fall, fans may finally learn some of his many secrets.
Rocky Carroll spoke with Fancast about his character and the NCIS team's performance against new adversaries, the big reveal on the horizon and more. Excerpts below ...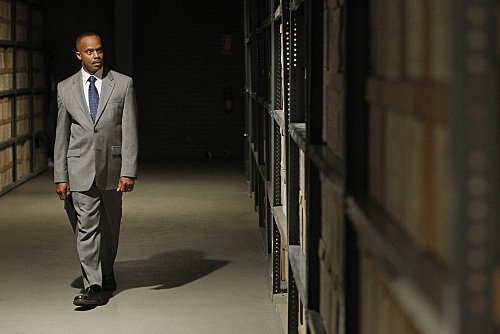 It's never altogether clear what makes Vance tick, and that's by design.

On the major Vance story coming up during fall sweeps: "Michael Nouri returns as Eli David, Ziva's father. He and I have a history, a past, and we're going to delve into that and how it affects present-day affairs and Ziva's relationship with her dad."

"We touched on that before – when Ziva was triumphantly rescued by Gibbs and brought back into NCIS, it introduced the issue that this was all against her father's will."

On the mysterious letter Vance shredded: "We never [got to the bottom of that]. Some of that's going to be answered in the two-parter with Michael Nouri, as we start to unveil more about Vance ... the great thing about playing this character is the mystery."

"If we ever lose that, we lose a lot."

"After eight seasons, you pretty much know what makes all the main characters tick, but Vance is still a bit of a mystery. And that was a great element to add to the show. You have this guy who is a bit of an X factor, and he actually sits in a seat of power."

On his return to NCIS: Los Angeles: "Every once in a while I'll talk to [executive producer] Shane [Brennan] and in classic fashion, he'll give me a wink and say, "I've got something up my sleeve." I'll be popping back on the NCIS: LA scene by Episode 10."

On NCIS and CBS' ratings: "I'm not one to wake up and immediately click on the overnights, but look at the shows in the Top 20, and it's amazing how CBS dominates."

"For an old warhorse we're doing OK. We're holding our own. When everybody from the producers to the assistants walk around with the Nielsens, you must be doing OK."

Steve Marsi is the Managing Editor of TV Fanatic. Follow him on Google+ or email him here.

Tags: NCIS, NCIS: Los Angeles, Interviews, Spoilers
From Around the Web