Unfortunately, "Sorry Grateful" was, indeed, sorry. 
Desperate Housewives delivered a boring episode with no drama or comedy this week, as Thanksgiving gave this critic little to be thankful for - that is, except for the Solis family, who seems able to create drama wherever it goes.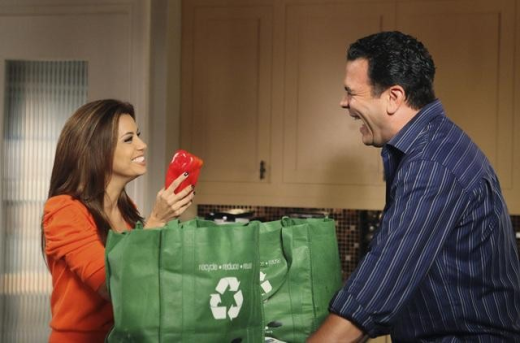 Gaby was back in her pre-Madonna role, which we love of course, showcasing her skills for really messing up a good old Mexican holiday by helping to get Hector arrested.  Way to go, Gaby, you may have just cost this family everything, but there is a silver lining: Grace may just be yours after all. 
This lady seems to always have a way of getting things to go her way.
As for the rest of the crew, it was like watching football after a Thanksgiving meal: predictable and not terribly exciting...
I was surprised to see Keith pull out an engagement ring, but really, couldn't that have happened around some fabulous mashed potato food fight or perhaps a rigorous battle to break the wishbone at the dinner table?  Even Keith's parents' performance left me less than interested.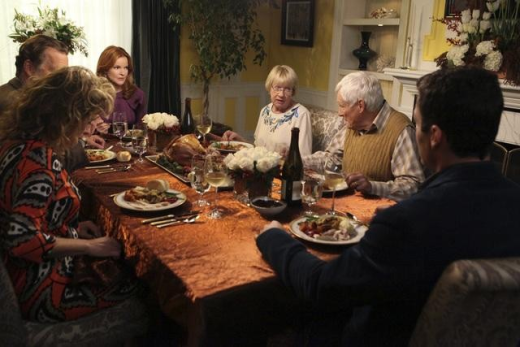 Which brings me to my next question: where is this boring Pleasantville town located anyway?

There's warm weather, apparently, considering the sun never stops shining and everyone is playing outdoors on Thanksgiving in short sleeves.  The trees are entirely green at all times, with no fall colors in sight.  The set is almost was exciting as the script this week, I'm sad to say.

Speaking of predictability, Felicia Tillman - who we called would be Beth's mother – went crazy over realizing Beth may be falling for her monster villain.  I thought for sure Beth would be a one-stop shop on the show, but it looks like she may just be sticking around for a bit.  At least she'll bring some excitement at some point.

And finally, Renee... seriously, how long could she have been dancing around in that towel for Tom?  What a narcissist. 

What did everyone else think of the episode?

Tags: Desperate Housewives, Reviews