NCIS: Los Angeles concluded its two-part, Hetty-centric episode in explosive fashion as the team set out to capture Cole's killers - and the book - with a series of elaborate plans.
"Deliverance" picked up right where "Absolution" left off, with Hetty's faux husband killed and the Office of Special Projects chief's facade shattered as she searched for answers.
There were definite Cold War parallels with last night's NCIS episode, which also delved into the director's past. Although in LA's case, the Russians actually were the bad guys.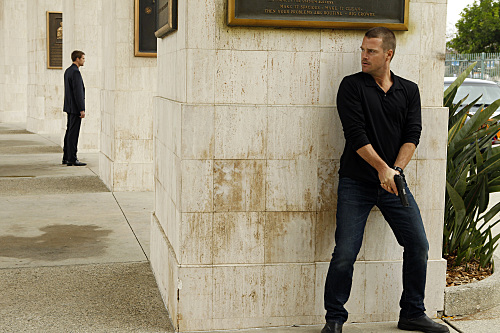 The team staged an elaborate plan to rescue one of its own.
In the wake of Cole's murder, Hetty was determined to find the killers - and the black book they're after. But the stakes were soon raised by the abduction of Agent Blye.
Grainy footage of two men Callen determines are speaking Russian lead the team on the hunt for Cole's killers. At the same time, Mattias somehow secured his release.
In exchange for the black book, of course.
Hetty knows that with Mattias - with whom she has a past, and an oddly awesome chemistry, despite their adversarial nature - looking for the book, the clock's ticking.
The Russians are after it, too, adding to this race against time. Fortunately, Eric and Nell (who really need to get together) discover Renner's encrypted, binary codes.
Before his killing above the Hollywood sign, the antiques dealer/book holder posted online clues as to its whereabouts, leading the team to a bank safe deposit box.
Posing as Renner's attorney, Callen goes to the bank to retrieve it until the team realizes they are being watched. They blow the bait and switch and Kensi is taken.
Mattias predictably leans on Hetty for the book, while the Russians try to broker a trade - the book for Kensi. NCIS decides to create a fake in order to pull it off.
This time, their plan is a success, with Deeks rescuing Kensi, which was a great touch. Usually it's the reverse. That's how you build trust, stepping up to the plate!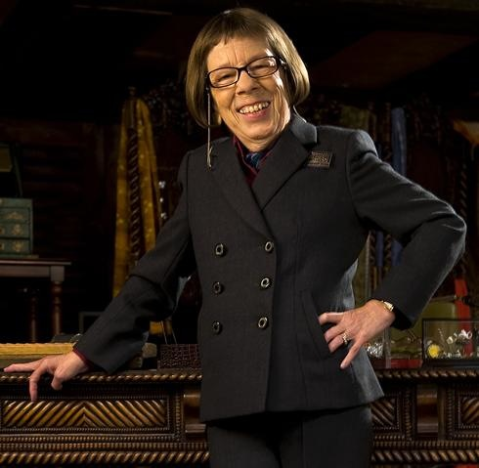 When Callen and Sam find out that Mattias is actually helping the Russians, Hetty decides to meet with Mattias to put an end to the hunt. Wow ... the woman is hard core.

It was great to see Linda Hunt's character front and center for these two episodes, even if keeping her shrouded in a layer of mystery has always been part of her appeal.

This story arc not only provided a glimpse into her past, it showed us parts of her personality we didn't know where there. Not just leadership, but cold, steely resolve.

Overall, it was a strong, two-part episode from a show that's really coming into its own. It may not measure up to the original, but it's becoming strong on its own merit.

What did you think of last night's NCIS: Los Angeles?

Steve Marsi is the Managing Editor of TV Fanatic. Follow him on Google+ or email him here.

Tags: NCIS: Los Angeles, Reviews