CSI: NY Review: "The Untouchable"
at . Comments
The bad guys never seem to learn that threatening and assaulting Mac only means that he's never going to stop trying to find the truth. With that first look of determination in his eyes I was on board with "The Untouchable" to the very end.
There was never any doubt in my mind that Mac would catch the killers.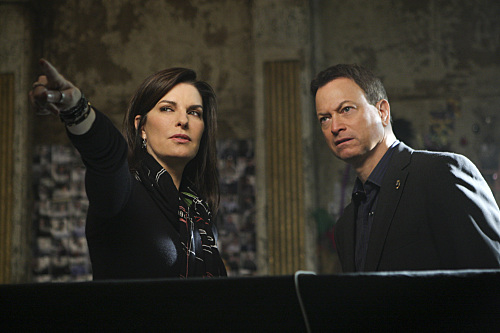 The intrigue of this episode came from the way the CSIs had to unravel the clues laid out by Tessa James. Her mental disorder was never quite clear to me - though Jo did mention OCD - but the puzzle she left behind became a great test of the team's skills.

Mac's connection to Tessa, and his gut feeling that she had been on to something shined through in the flashbacks.

His distinction between following his gut and following his heart was palpable, and reminded me of the way many great fictional detectives worked, like Poirot with his little grey cells.

I did get a little lost near the beginning when Mac referenced a flashback scene that hadn't been shown yet. It felt disjointed, and even when the scene was shown it felt out of context. I think a bridging sequence between Mac meeting Tessa while jogging, and the scene of Tessa talking in the diner would have helped.

My heart broke for Mac when he distinguished himself as Tessa's friend so that she wouldn't end up buried among the Jane Does. It was very noble of him, characteristic of his White Knight attitude.

Did anyone else notice that Jo's hairstyle changed?

It's a minor thing, but I was very aware that her hair got suddenly longer and fuller. The new cut is actually very nice, but a jarring difference from her appearance last week.

Solid stories like this make me a happy viewer, and the message that money can't buy protection from justice was managed subtly.

There will not be a new episode next week. CSI: NY returns March 11. What did you think of last night's episode? Discuss!

Tags: CSI: NY, Reviews