The past is just that, the past.
When Hetty dropped this simple but profound piece of wisdom on Callen, with the addendum that who we are in the present is what matters, I thought it rather appropriate after the disappointment he - and likely viewers - felt in "Tin Soldiers."
An episode that hinted at major revelations from G's past ended with the mysterious main character knowing little, if anything more than he did at the start of the hour.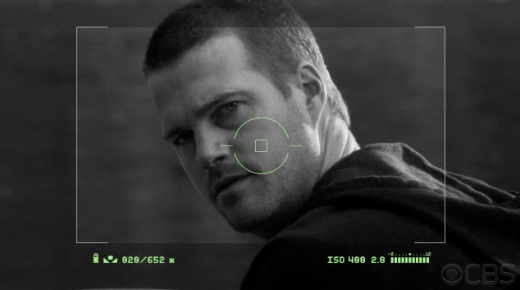 While Callen found the man who took the photograph at the cemetery, he was dead, again preserving the mystery of who he is indefinitely. This was a bit of a letdown.
Hetty's right in that who G is now is what counts. But Callen back story is still intriguing, and when significant hype fails to pay off, you can't help feeling short-changed.
Still, the episode had its high points, some of which were Callen-related. Even if his history remains buried, we saw some layers of this uber-stealth agent peeled back.
He and Sam make a great tandem, but G is still a lone wolf when the chips are down.
There are trust issues in the emotional void that is Callen's brain. His empty home, which played a prominent role at both ends of the episode, is emblematic of that void.
With no idea who he is, Callen lacks a sense of place, and of purpose, almost waiting to uproot himself. This made Hetty's "housewarming" gift all the more poignant.
The plant she gave him requires little water or TLC, and doesn't even require any real roots, "but they make it more stable." As thinly-veiled a hint as they come, G.
As for the main story, and its connection to Callen's past, that was confusing at best, but as always with NCIS: Los Angeles, explosive and entertaining throughout.
I'm not sure it was the best case to attempt to tie a personal story in with, given how much was going on with everyone playing each other and multiple plot twists.
I still enjoyed it for the most part, however. Especially this part: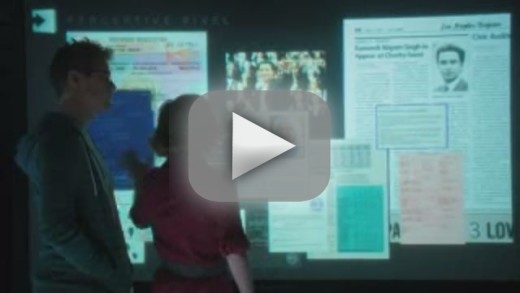 How awesome is Daniela Ruah? Tough-as-nails Kensi always has an element of sex appeal in her repertoire when she works undercover, but this? Singh had no shot.

Deeks is clearly getting attached to her, too, even if the partnership never becomes more than that. They've got great chemistry as a tandem, both flirty and funny.

Sometimes with NCIS: LA, I think plot points are glossed over or advanced far too quickly in favor of climactic shootouts, something you would never see on NCIS.

That was certainly the case last night, as the shady relationships between Arkady, Singh and Niko were unveiled in a haphazard manner leading up to the gunfight.

It was a pretty bad-ass gunfight, don't get me wrong. Deeks even earned Sam's begrudging respect, which is no small feat, after the team rescued the lone wolf.

I love the filming style and the use of notable L.A. landmarks, even if epic confrontations at the Coliseum, the Hollywood Bowl AND the Forum are quite fictitious.

All in all, a solid episode despite a little disappointment, with Sam's hilarious CHP uniform coming back in full force next week. Not a lot to complain about there.

What did you think of last night's NCIS: Los Angeles? Discuss!

Steve Marsi is the Managing Editor of TV Fanatic. Follow him on Google+ or email him here.

Tags: NCIS: Los Angeles, Reviews