Armie Hammer isn't done with Tyler and Cameron Winklevoss.
On a 2012 episode of The Simpsons, the actor will reprise the role of the real-life twins he made famous in The Social Network. Sort of.
"Lisa creates a social network site in Springfield and gives too much credit to everybody, so we thought of doing a joke involving the Winklevoss twins," producer Al Jean told EW of the installment titled "The D'oh-cial Network."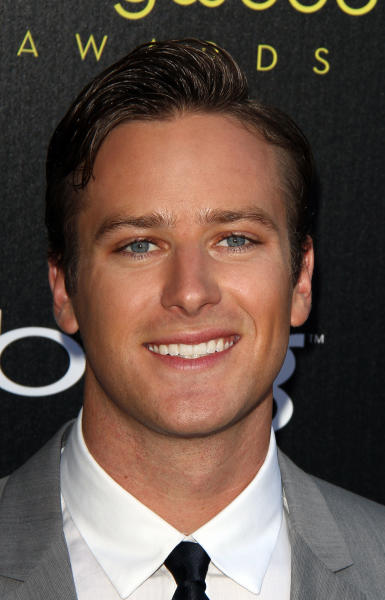 The Winklevoss siblings, of course, filed a lawsuit against Facebook creator Mark Zuckerberg, who guest-voiced on The Simpsons last year, for allegedly stealing their idea. Jean thought about asking them to appear on the episode, but:
"We were like, 'Wait, [Hammer] played them, that's who people think they are, we should just get him.' It's not like they're going to sue us."