So, what do we know after this week's Gossip Girl?
Georgina thinks she is Gossip Girl, Serena is continuing to blindly pine for Dan, while Dan and his Muppet hair fawn over Blair, who is insanely in love with Chuck, who would do anything - including paying a whack dowry - for B, yet remains second fiddle to Louis, who everyone hates (including Eleanor) and is irrelevant.
Also, a once in a lifetime vision, Blair wore a T-shirt!
While the runaway bride's trip to the airport made for a lack of style this week, at least we have Valentine's Day look forward to next week, not to mention the return of Chuck's signature scarf!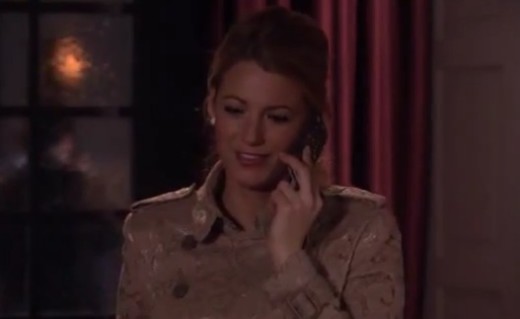 A gorgeous dress hides under an even more gorgeous brocade trench. Way to go S, stealing the show the only way you know how.
Actual Coat: Burberry London Lace Trench
Steal Coat: Marc by Marc Jacobs Python Trench Coat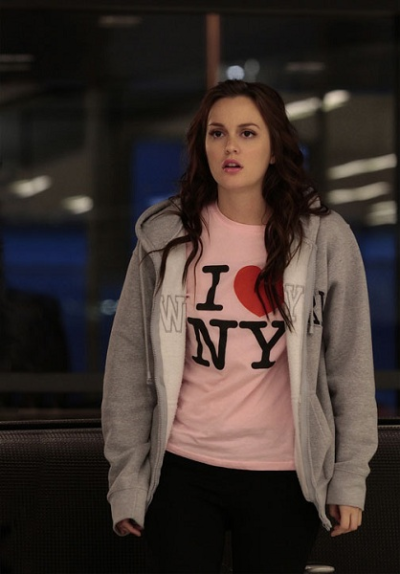 Two things: 1. Blair would never take a commercial flight, not even in an emergency (see seasons 1-4 for reference, there is even helicopter usage). 2. She would rather stay in Vera than change into leggings and a t-shirt.
However, do what you must - she pulled off airport casual chic rather well - and you looked pretty cute, B! We would have opted for a Vince cashmere sweater and some Ferragamo flats, but beggars can't be choosers.
Actual Shirt: I LOVE NY T-Shirt
Steal Shirt: BEBE Logo New York Tee
Actual Leggings: Airport Leggings (ew)
Steal Leggings: LNA Basic Leggings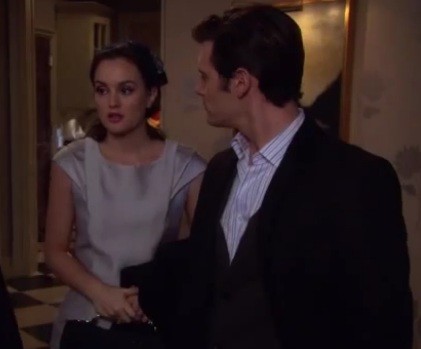 While we all screamed as Blair descended down the stairs in idiocy, I noticed her very unflattering, boxy Carolina Herrera. Now, we know B is under marital stress, but this is bad – for that matter stick with the leggings girl!

Actual Dress: Carolina Herrera 2011

Steal Dress: Black Halo Jackie O Belted Dress in White

Steve Marsi is the Managing Editor of TV Fanatic. Follow him on Google+ or email him here.

Tags: Gossip Girl, Fashion