After last week's introduction to the creepiest town since Pretty Little Liars' Rosewood, we were left with five teens in a car submerged in the river.
On Ravenswood Season 1 Episode 2, we found out that one of those teens didn't survive.
So... who were they unable to pull from the wreckage in time?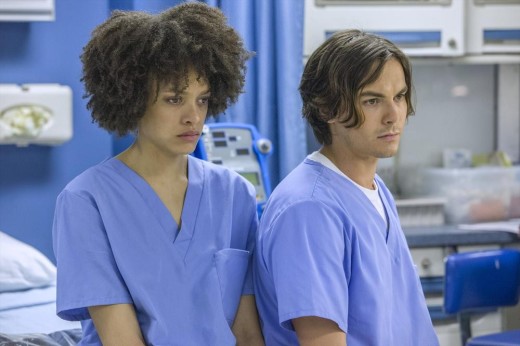 It's pretty crazy to kill off a main character in only the second episode, but Ravenswood is going for it! Miranda, unfortunately, did not make it out alive. Some stills have popped up around the Internet of her in the same outfit for coming episodes (including at a funeral) and there has been speculation regarding her future.
Also, it kind of reasons that since Miranda is the only one who saw the ghost because she was the one who would probably be affected the most. As she later told Caleb after their semi-humorous exchange, that spirit was waiting for them. 
Miranda: Caleb, I'm not back. I'm dead.
Caleb: What? That's crazy.
Miranda: Yeah well I was sorta an atheist before all this so imagine how I feel.
The question now is, why?
Remy did some research and each time a sole surviving soldier came home from war, five teens in the town were killed. Is the ghost a war widow? Or maybe the survivor of the first war? Is she the one who put the curse on the town? And what does Uncle Collins know? Mrs. Grunwald keeps hinting that him ignoring things isn't going to help.
By the way, is anyone else incredibly creeped out by her?
Despite being in a horrible car accident, the teens tried to resume somewhat of an everyday life. Well, everyone except for Caleb, who doesn't live there. Caleb's sole mission is to help Miranda find out why there were graves with their names on them. He is there to unwrap a mystery and not much is going to deter him. Apparently not even several near-death experiences!
Luke, for one, is ready to see Caleb leave. However, now that spooky stuff is happening to him too maybe they will end up joining forces. I found it sweet that despite this overall dark vibe of Ravenswood, Remy and Luke still had their Romeo & Juliet forbidden love moments. I like this couple together. It's too bad their parents are so determined to keep them apart. 
Olivia and Luke's mother definitely has her secrets. Is murder one of them? It's too soon to tell. Olivia wants to stop being the public face for her family and I can't really blame her. It must be incredibly hard to try and always put on the strong face. Then she found out her peppy best friend was hooking up with the guy who probably doused her in fake blood at the parade.
And if he isn't guilty of that, he's still guilty of fighting with her brother in the Ravenswood series premiere. 
Do you think Tess is a shady friend? Will the others in the group be able to see Miranda too? What do you think the ghost wants with all of them?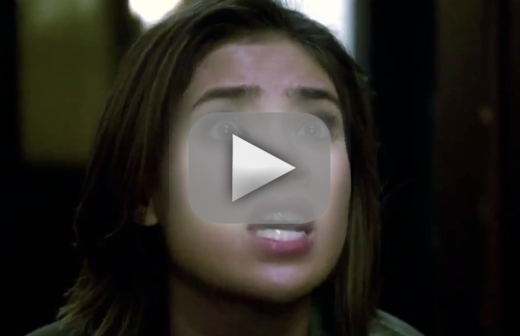 Leigh Raines is a TV Fanatic Staff Writer. Follow her on Twitter.

Tags: Ravenswood, Reviews
Want more Ravenswood?
Sign up for our daily newsletter and receive the latest tv news delivered to your inbox for free!
More From TV Fanatic
We don't like to gossip but there was plenty of it on The Real Housewives of New Jersey Season 6 Episode 3. We recap the rumors in our +/- review.
Jamie enlists Roy's help to clear her pro bono client with whom she has a unique bond on Reckless.
A vicious crime against the GR causes uproar. Read our review of The Leftovers Season 1 Episode 5.
It's Vegas, baby! On Halt and Catch Fire, the team heads to COMDEX to promote their PC venture. But more obstacles get in their way and a certain choice could tear the team apart.
---