Supernatural has tried some crazy episodes, but this was definitely one of the weirdest.
I'm sure the gag reel will be ripe with scenes from this hour because Dean acting like a dog just can't be taken seriously, so there must have been a lot of laughter on set.
But basing the entire Supernatural Season 9 Episode 5 around the gimmick of talking with animals, while certainly funny at times, screamed FILLER in a way that really makes you think just what were the writers thinking.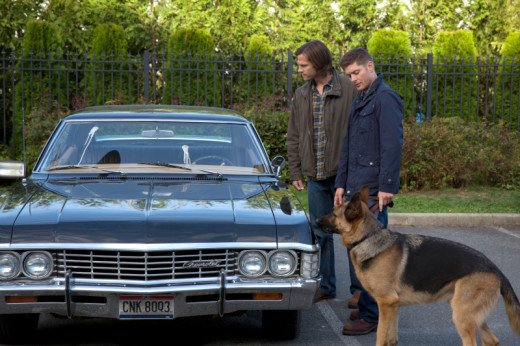 Sure, sometimes those lighthearted goofy episodes are the things the series needs between all the dark and scary installment, and the previously-on segment made sure to remind viewers just how zany and oddball the show has gone before.
Except the referenced episodes like "Yellow Fever," "Bad Day at Black Rock," or "Wishful Thinking" felt much more clever in the humor provided and in a way that felt natural with Supernatural, even if some of it was a little ridiculous (Dean frightened of a tiny dog or a dealing with a talking Teddy Bear.)
And yes, Jensen Ackles handled his moments of Scooby Dean to true humorous effect. Playing fetch and checking out the poodle was silly, but Dean provides such great expressions and animated actions that it works.
Even bits like Sam having to pet the dog while Dean spoke or Dean arguing with the dog about rock music made me laugh.
But overall, it was more stupid funny than clever after awhile, and I got tired of the cartoonish voices that accompanied the animals. And the plot centered around a chef fighting cancer by eating animal parts with a spell. Not scary at all. Those fake teeth when chasing Dean like a villain in Scooby Doo? Nope. Even the dogs chasing him back felt ridiculous.
I'm glad Sam wanted to take a job, but I'd love to see some scary ghosts or urban legends bring back the horror elements to the series amidst all the fighting angels and demons.
Even the Ezekiel moments I expected to go somewhere were simply a rehash of Dean lying about his secret. I guess Sam seemed more suspicious, but how long is this going to get dragged out before the truth comes out?
I'm just more confounded by the whole experience if anything. Maybe it's one of those hours where it's very one or the other in enjoyment for viewers, but I was less entertained the closer it got to the finish.
This was more miss than hit, and as much as Dean was funny acting like a dog, I'd rather bury this Supernatural Season 9 episode with all the other less than stellar bones.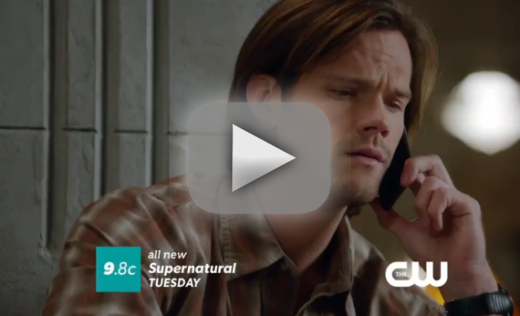 Sean McKenna is a TV Fanatic Staff Writer. Follow him on Twitter.

Tags: Supernatural, Reviews
Want more Supernatural?
Sign up for our daily newsletter and receive the latest tv news delivered to your inbox for free!
More From TV Fanatic
On tonight's The Bridge, the search for Eleanor continues. Will she kill again before she's found?
On Extant, Molly reveals her pregnancy to John. However, Sparks' story isn't exactly a plausible explanation.
On Graceland, Mike, Briggs and the team pull out all the stops to get Paige back. Read our review of "The Unlucky One" to find out if they were successful.
On Suits, Rachel and Jessica's life choices seep their way into the business of the men in their lives, some of which only cause more problems. Read out review of "Litt the Hell Up."
---