Agents of S.H.I.E.L.D. Review: All Aboard The Rashomon Express
by Jim Garner at . Updated at .
Over the last handful of episodes, Agents of SHIELD has really hit a great story telling stride.
This week only picked up speed as we got to see how the team worked in smaller groups when a mission goes south.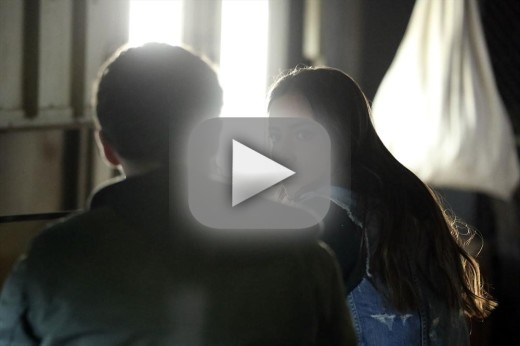 Right from the beginning, the use of the Italian announcer as the starting point for each of the different views around the same event has made Agents of S.H.I.E.L.D. Season 1 Episode 13  my favorite hour to date.  

Okay, Stan Lee's appearance helped. But, come on - its Stan-freaking-Lee! How could you not love his cameo! 

Beyond my fanboy crush on Mr. Lee, watching Coulson and Ward struggle to work the holotable while trying to mimic the motions that Fitz normally does had me and my wife giggle pretty hard. 

Did anyone else notice Simmons throw herself on a grenade for Skye and Fitz? Given that she had no idea that it wasn't deadly when she did it, I'm pretty sure that makes her the most heroic nerd out there. Of course, waking up and nearly shooting Coulson in the face reminded us she's not a field agent. 

There were two really big shockers in this episode; the most unexpected was the reveal that Mike Peterson is becoming Deathlok!

While this was announced last week, I was lucky enough to have avoided it being spoiled. And the main reason this is a surprise is because in the comic universe Deathlok's last name was Collins - not Peterson - so I hadn't even considered the idea for our Mike. 

Looks like Mike may yet get a chance to do the right thing and be a hero after all. 

Of course, the biggest shocker of the night was Ian Quinn shooting Sky (twice!) and leaving her to die in the basement.

While I'm hopeful that she will pull through since the team found her, any long term Joss Whedon fan (which I am) knows that even his most beloved character can be killed off in the name of good story telling (thinking of you, Wash).

What makes the entire event even worse is that Agents of SHIELD is taking another long break and is not returning for a month (March 4). Come on, ABC.

Overall, I'm giving this episode 4.8 held breaths in the hopes that Skye pulls through when the show comes back. 

How do you think Skye will survive?

Jim G. is a TV Fanatic Staff Writer. Follow him on Twitter.

Tags: Agents of S.H.I.E.L.D., Reviews
From Around the Web