Before we're forced to deal with a future that does not include How I Met Your Mother, let's take a look into the past, shall we?
Courtesy of Entertainment Tonight, we have our first look at Monday's series finale, as Ted, Marshall and Lily think back to when they inducted Robin into their clique - and Lily came up with one golden rule for the guys.
What was it? And how did Barney actually end up heeding it? Watch and learn now: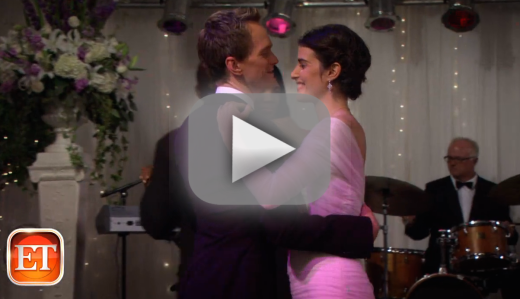 In anticipation over the How I Met Your Mother Season 9 finale, and the completion of Ted's story, we're also delving into the past in the following photo gallery.
Relive the most memorable near Mothers now:
Also known as Naomi and played by the adorable Katie Holmes, the Slutty Pumpkin haunted Ted for years. She was the girl who got away in season 1 after he lost her phone number and every Halloween, Ted would go to the same party dressed as a hanging chad in the hopes of finding her. It took until season 7 and the reality never quite lived up to the fantasy in his head.