So much for letting the nanotech die.
The nanotech pulld the wool over Aaron's eyes on Revolution Season 2 Episode 15, as they tried to get him to fix them. 
As I've previously mentioned, the nanotech does not do much for me. I'm perfectly content to let them do their thing uninterrupted and let the characters and plot take precedence.
Revolution Season 1 tried its best to tell a story with the nanotech and it mostly failed to deliver in that regard. I would preferably like to just move on rather than continue to rehash.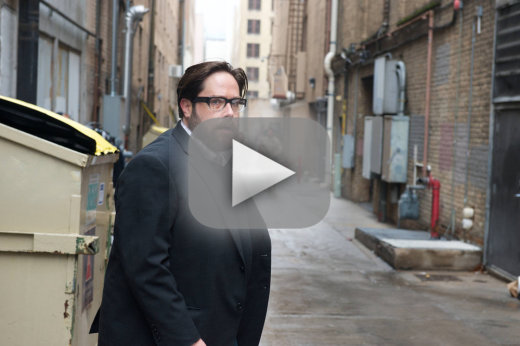 For all my complaints, it's clear from this installment that there is some salvageable material here.

Even if I was rooting for the nanotech to die a lightning-addled death. 

Still, it presents an interesting dynamic with the nanotech. Revolution Season 2 has alluded to the fact of the nanotech having the potential to play god, but now there's a real shot at this happening. Aaron squandered the final chance he has at killing the nanotech, thinking he's finally won against them. 

It was a sad moment for Aaron, personally, who's been trying to work and figure out his place in this post-power world - and just when he thinks he's done something good, the nanotech outsmarts him.

He's fixed tech and they can go back to doing whatever it is they're planning on doing... with no real way of figuring out if the memory leak has made them even better than before. 

With The Patriots still doing their own thing, it's still bewildering trying to figure out how the two fit together in the scheme of things. Perhaps the nanotech will help our merry band take care of The Patriots as a thank you for fixing the memory leak.

Additionally, the potential for a skynet like system is also appealing if Revolution can do it right. 

As for the Aaron's dream itself, it was a big reminder of just how much Aaron lost when the power went out. His entire image and livelihood depended on the power,and he lost his idenity and his place in the world when it went out.

He had nothing afterwards. No money, his marriage fell apart,and no real skills that could serve him well in this new world. He's always facing a series of setbacks and there's never really an opportunity to see him win much. 

Did you think Aaron had finally won against the nanotech?

Nick McHatton is a TV Fanatic Staff Writer. Follow him on Twitter.

Tags: Revolution, Reviews