Not all vampires are hot and sexy like those found on The Vampire Diaries... but they can still compel humans to do their bidding. 
That's what Sheriff Mills finds out when she calls in Dean and Sam on Supernatural Season 9 Episode 19 to help on the strange kidnapping of Annie Jones in 2006. Missing for eight years, Annie has layered scars on her neck indicating she's been with the vampires for years.
One she's found, she's not talking and Dean thinks he knows why. Annie's a human feedbag. (Just... ugh.) After everything she's been through, she's protecting the very people who put her there.
Find out what else Dean has to say about it as well as Sheriff Mills' reaction in the clip below: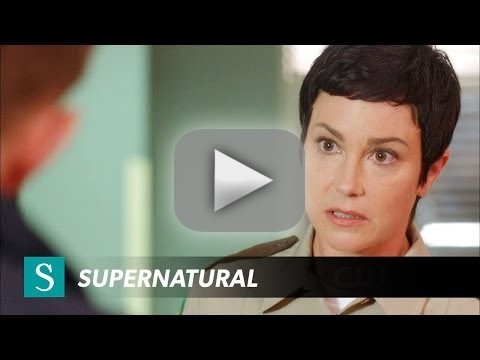 NOTE: Watch Supernatural online for more Winchester and Mills goodness and be back here after the installment for a full rundown!

Carissa Pavlica is the managing editor and staff writer for TV Fanatic. Follow her on Twitter and on Google+.

Tags: Supernatural, Clips