Family Guy has been on the air for twelve seasons, spread out across fifteen years, and that means we've seen a lot of the Griffins.A lot of fighting. A lot of joy. A lot of boner jokes. And a lot of time travel.
And yet, Stewie's trip into the past -- and the alternate present -- on Family Guy Season 12 Episode 21 still held some surprises, and raised some interesting questions.
Like: is life in the British aristocracy all it's cracked up to be?
Can you use a time machine to undo the circumstances of your own birth?
And most importantly: if you donate porn to the Salvation Army, can you write it off on your taxes?
Learn the answers to these tantalizing questions and more, my friends, when you watch Family Guy online.
But also, you can't write off the porn donations. Don't ask me how I know, I just do, okay?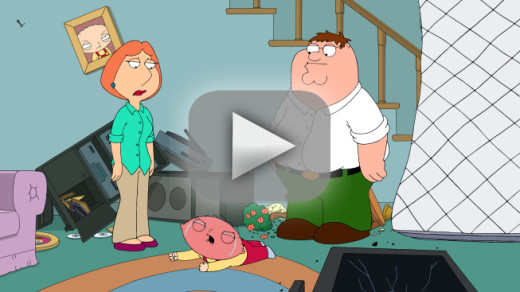 Tags: Family Guy
Want more Family Guy?
Sign up for our daily newsletter and receive the latest tv news delivered to your inbox for free!
More From TV Fanatic
When will your favorite Fox show return? Set your DVR and find out now!
These dads suck. But which father is the worst of the worst?!?
On the season finale of Family Guy, Stewie wished he'd never been born. So he decided to use his time machine to prevent his own birth. Nothing could go wrong with that, right?
FOX has come out with its fall schedule. Read on and prepare your DVR accordingly.
---