The men were all business on Duck Dynasty Season 6 Episode 5.
Or all about the business, we should say.
Willie wanted to update the Duck Commander logo, which has been in the family for four decades. Jase didn't see a need to fix something that wasn't broken… and/or he always make an effort to take the opposite side from Willie.
In order to show Willie's high-priced brand consultant up, Jase had the warehouse guys to doodle around and make a new logo because, hey, "anyone can make a new logo."
That's not altogether untrue, is it?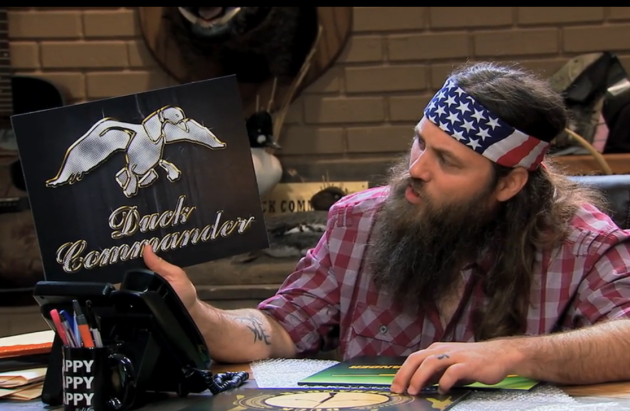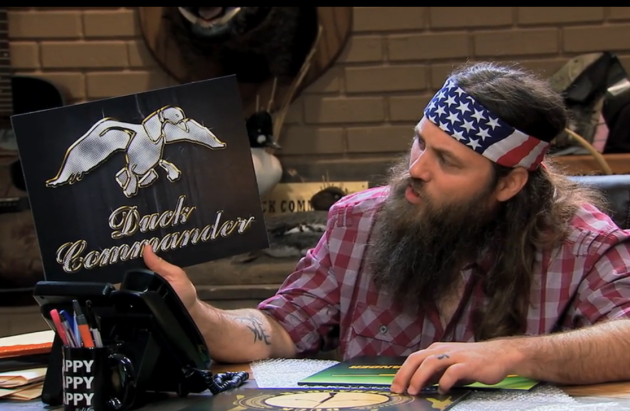 I'm already the vice president. You can't have more than one vice president.

Jase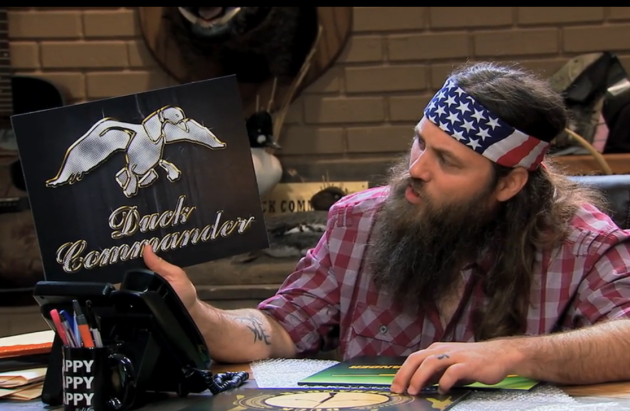 The last thing I want for us to be is the Blockbuster video of the hunting world.

Willie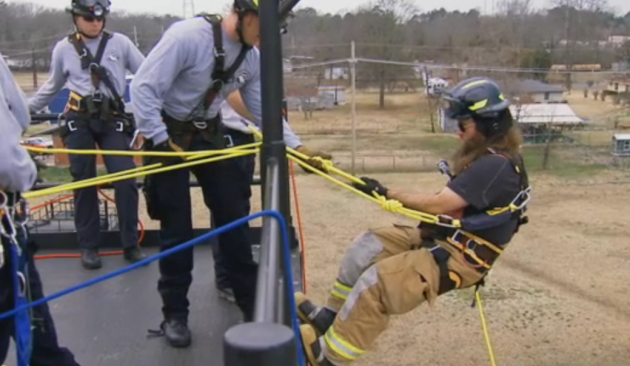 I got to be a fireman for a day, and I got to see Willie get the biggest wedgie in the history of wedgies.

Jase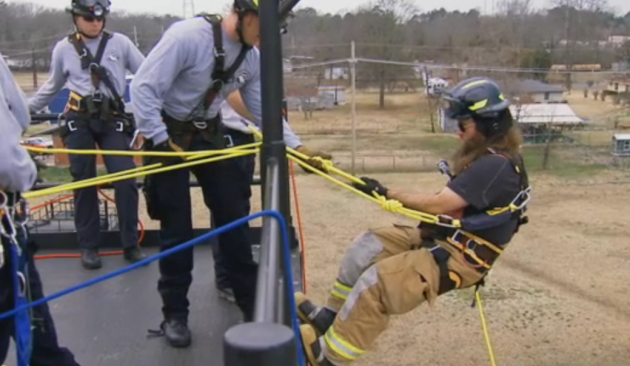 My first stack was four; second stack was six. This one is seven. I cannot eat it uneven. It's out of balance.

Si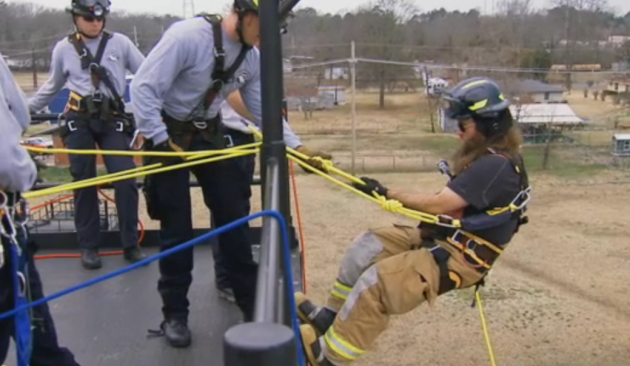 Willie: I haven't stretched yet.
Jase: You're stretching out those pants.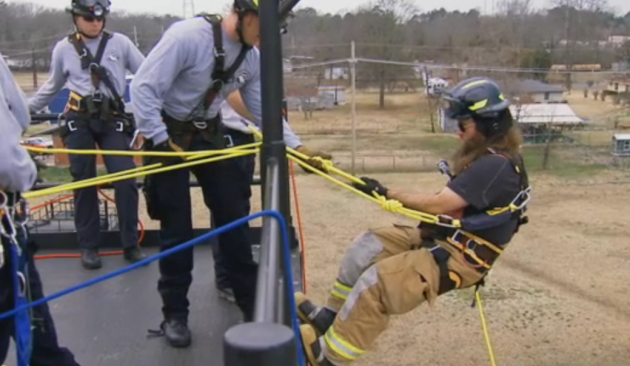 She'll be there tomorrow too.

Phil [on Nanny CallieMae Carroway's grave]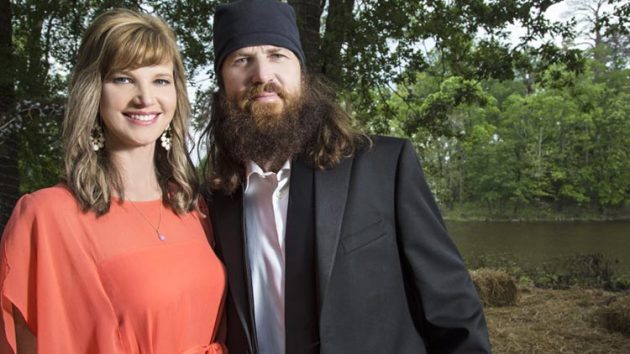 People in glass houses shouldn't throw stones? That's the dumbest thing I've ever heard. Pick the rocks up, and start breaking the windows. It'll be the most fun you've ever had in your life.

Jase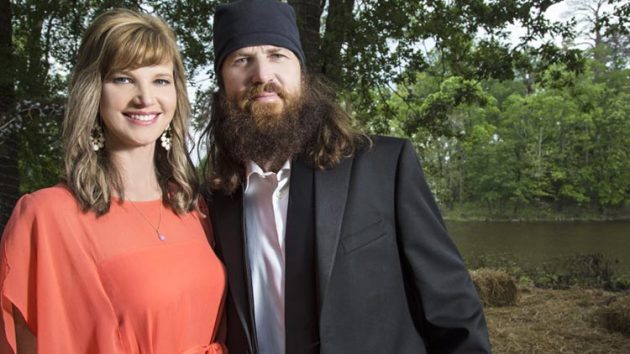 He's a grown man. Get him dressed? If he doesn't get dressed, he will stand out at graduation.

Jase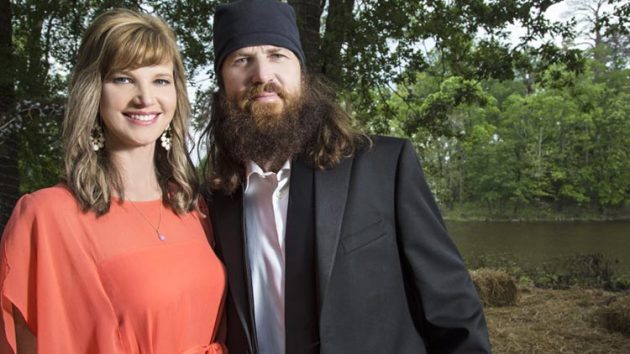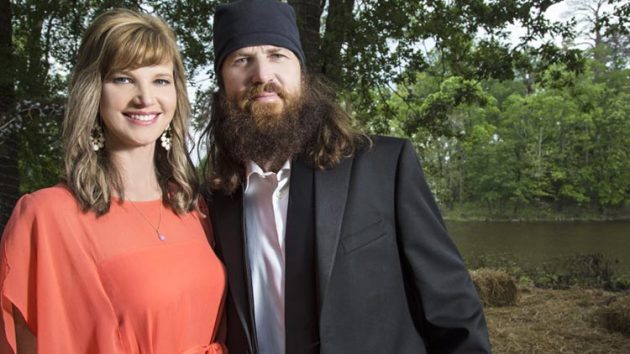 There are a few important rules to know when you're rolling a house. First one, know your enemy. Second, you have to have a rock solid team. You're only as strong as your weakest link.

Jep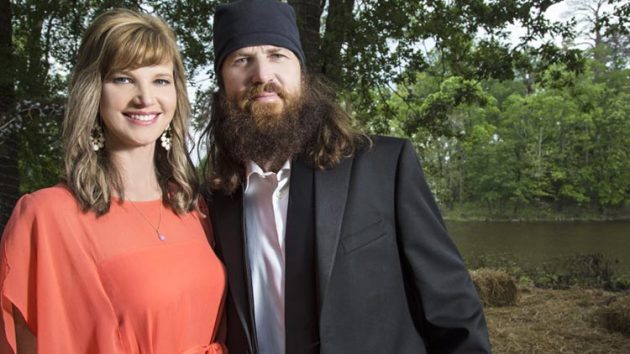 Do me a favor, and shut yer yapper.

Jase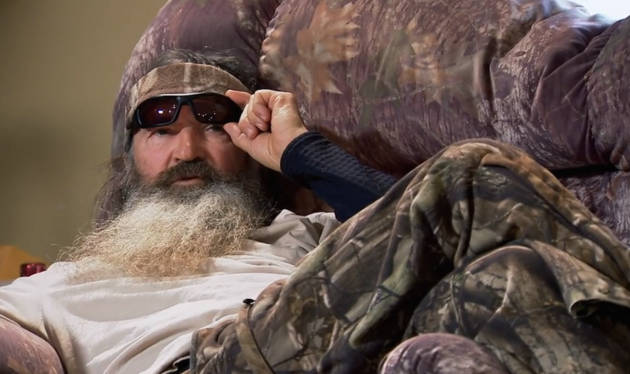 It's really ... shiny.

Phil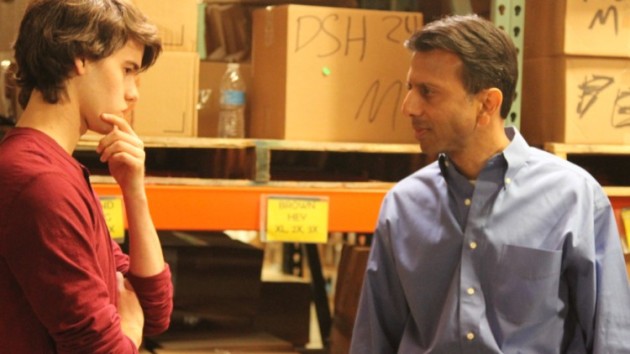 I will go to jail before I reach down and pick up dog poop. I will go to the penitentiary.

Jase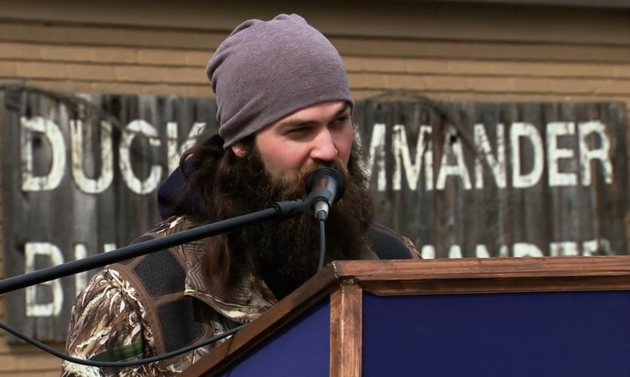 West Monroe, born and raised. In the duck blind is where I spend most of my days.

Jep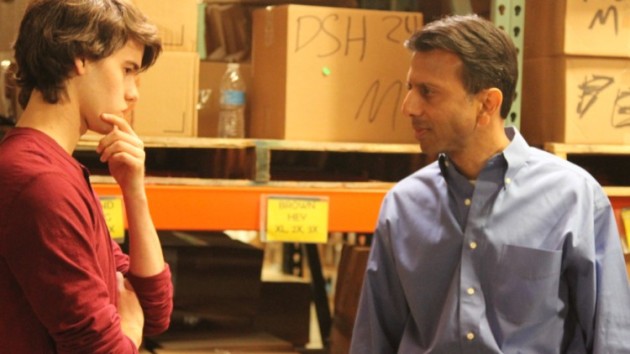 You make a shot, we play a real game. But if you miss, I get a ride in Air Force One.

Si
The best had to be Si's, a skinny, bearded duck with a rifle, even if Jase's big font "DC" with a small duck drawing won out in the end (with the warehouse group, that is.) Heck, even Willie liked it. Kind of. Sort of.
But the group had fun making fake business cards with various new titles on them and they didn't switch anything in the end.
ELSEWHERE, Willie's daughter Bella had to to find the county benchmark (the highest point of elevation) in West Monroe. It was an extra credit project for school.
She asked Grandpa Phil for assistance at Willie's request because he "just around in the woods" anyway.
But Phil actually DID know where this point was, so he and his granddaughter… well… wandered around the woods while he ranted about how the government needs to document everything.
I am the benchmark, Phil said at one point.
Relive the best Duck Dynasty quotes above and click this link to watch Duck Dynasty online. Enjoy!
TV Fanatics Love Prime Instant Video