Stephanie Jacobsen is headed to CBS.
The Revenge and Melrose Place actress has been cast on NCIS Season 12 in a potentially recurring role.
According to Entertainment Weekly, Jacobsen will portray FBI Agent Leia Pendergast, a partner for DiNozzo on a case that centers around an international terrorist threat targeting Navy researchers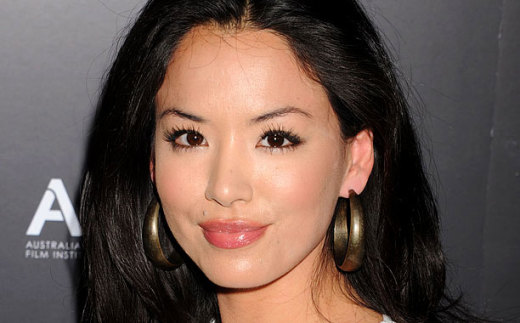 Described by network sources as "sexy and single, cool and confident," the character will be a former U.S. Marshal "with a sense of humor."
Sounds like a possible DiNozzo love interest, doesn't it?
NCIS Season 12 kicks off on September 23 at 8/7 and Jacobsen will debut in October.
Mark Harmon was a star long before he signed up for NCIS. Die hard fans might remember him from the primetime soap Flamingo Road, Dr. Caldwell for St. Elsewhere, or the third wheel in the Dave and Maddie triangle on Moonlighting. However, we're still mourning his untimely death as Agent Simon Donovan, CJ's romantic interest on The West Wing.