TV Fanatic Works Better with Prime Instant Video
Watch NCIS Online
Ready to watch NCIS online? This is your chance to relive all of the team's cases, exchanges and decisions, while catching up on anything you may have missed on the long-running and increasingly popular CBS drama.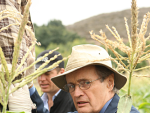 Watch NCIS Season 7 Episode 9
"Child's Play"
Original Air Date:
A genius 12-year-old girl becomes the subject of an NCIS investigation when a Marine who was protecting her ends up dead.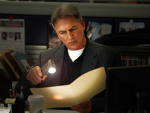 Watch NCIS Season 7 Episode 8
"Power Down"
Original Air Date:
The NCIS agents need to use other resources when an attempted robbery leads to the death of a Lieutenant and the entire city suffers a major blackout.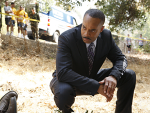 Watch NCIS Season 7 Episode 7
"Endgame"
Original Air Date:
Vance's family is put into danger when an assassin from his past returns to threaten their safety. The NCIS team works to help Vance face his troubled past.
Watch NCIS Season 7 Episode 6
"Outlaws and In-Laws"
Original Air Date:
Gibbs and the team play family counselor to his former mentor, Mike Franks, in the hopes of preventing a bloody international conflict. Two bodies are found in Gibbs' boat.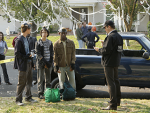 Watch NCIS Season 7 Episode 5
"Code of Conduct"
Original Air Date:
A Marine known for his love of practical jokes is found dead on Halloween. The NCIS team learns that his jokes may have been the reason why someone killed him.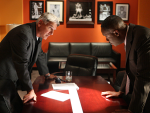 Watch NCIS Season 7 Episode 4
"Good Cop, Bad Cop"
Original Air Date:
How is Ziva connected to a dead marine? That's the question on NCIS this week.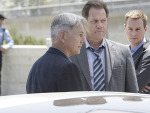 Watch NCIS Season 7 Episode 3
"The Inside Man"
Original Air Date:
A blogger that accused NCIS of a cover-up turns up dead, forcing the NCIS team to find out who killed him and take another look at what was a closed case.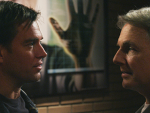 Watch NCIS Season 7 Episode 2
"Reunion"
Original Air Date:
A murder of a Marine and his two friends turns out to be linked to the NCIS team, posing major problems for Gibbs.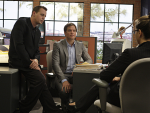 Watch NCIS Season 7 Episode 1
"Truth Or Consequences"
Original Air Date:
This is the seventh season premiere of NCIS. In it, Gibbs puts McGee and DiNozzo in charge of finding someone to replace Ziva.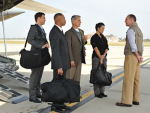 You're in for some excitement, some danger, a lot of criminal activity investigation and even occasionally a little romance when you watch NCIS online. NCIS stands for Naval Criminal Investigative Service, and involves eight characters, all of whom operate as a cohesive NCIS team, but also serve as each other's friends. The lead guy is Leroy Jethro Gibbs, played by Mark Harmon - a no-nonsense leader who demands a top-notch performance from each of his team mates. Gibbs' boss is Leon Vance, who is played by Rocky Carroll. Leon provides overall direction for three different NCIS services. Gibbs' second in command is Tony DiNozzo, a younger version of Gibbs. Tony likes movies a lot and can drop quotes from some of the classics at a moment's notice. One of Tony's best friends and oldest team mates is Timothy McGee, who is played by Sean Murray. Tim is a computer geek who is able to hack into systems whenever necessary to save lives and advance the investigation. NCIS' medical examiner team is Donald "Ducky" Mallard, played by David McCallum, and his assistant Jimmy Palmer, played by Brian Dietzen. Abby Sciuto is the team's forensic scientist and moral support for the team. The newest member and final member of the team is Emily Wickersham, a woman who has amazing recall and can memorize a book. You can meet all of these fascinating characters as they get called in time and again to resolve murders, crimes and even terrorist activities, when you watch NCIS online!