TV Fanatic Works Better with Prime Instant Video
Orange is the New Black Episode Guide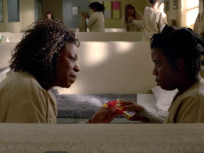 It's the season 2 finale of Orange is the New Black and things will never be the same.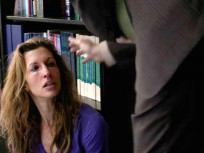 A prison power outage causes several issues to come to light. Pun intended.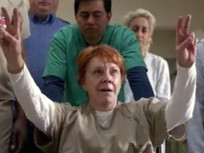 Soso's hunger strike attracts new support that takes on a religious fervor.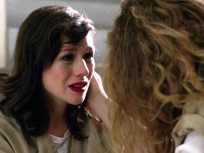 The guards continue to get tougher as they attempt to turn up contraband.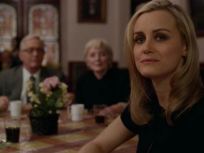 A familiar face returns to Litchfield while Piper and Larry face a real-world test when she gets her furlough.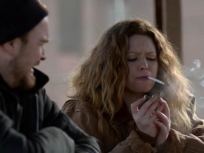 Caputo feels pressure to toughen up which results in administrative changes.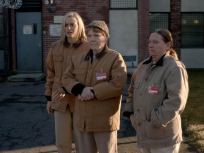 Piper starts a newsletter with some other inmates in this episode of Orange is the New Black.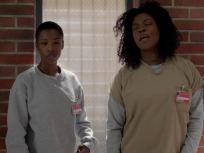 The inmates prepare for the Valentine's Day party and Red makes an intriguing discovery.
A bathroom turf war takes center stage as Gloria and Vee go head to head.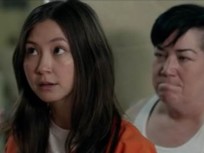 Sophia gives the women an anatomy lesson when it's revealed they aren't all knowing.