Orange is the New Black Episode Guide
In the Season 1 Finale, viewers get to figure out whether prison made Piper how she is or if it was in her all along.
Piper starts janitorial shifts and Crazy Eyes is there.
The prison is filled with grief after a recent suicide.
Pennsatucky flaunts her new healing hands that Jesus supposedly gave her.
Piper is in a good place when she makes peace with Alex and awaits Larry's visit for Thanksgiving.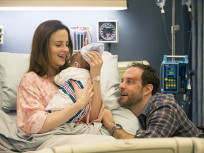 Larry publishes an article about Piper in prison in the New York Times.
A former high school track star returns from solitary confinement.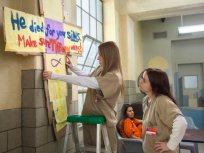 Race divides the process of electing a new inmate prison representative.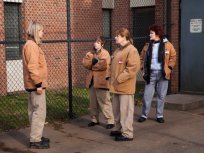 Piper discovers a prison legend that inmates have been trying to catch for years.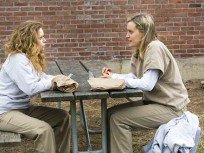 Piper's electrical engineering class faces serious punishment when a screwdriver goes missing.