Reckless Episode Guide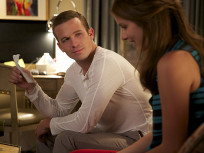 Jamie waits for the results from Lee Anne's drug test while Roy agrees to take on his ex-wife's fiance's case on Reckless.
Jamie enlists Roy's help to clear her pro bono client with whom she has a unique bond on Reckless.
Jamie and Roy put aside their differences to help clear two players accused of killing their coach while Preston begs Jamie for forgiveness on Reckless.
Jamie and Roy argue a stand-your-ground case in court while elsewhere they try to come to a settlement agreement in Lee Anne's case to put an end to the scandal on Reckless.
Things take a violent turn during a custody case that has Jamie and Roy on opposite sides on Reckless.
A defense attorney and a city attorney fight their instant attraction while battling over a sex scandal and police corruption in Charleston, South Carolina on Reckless.