Survivor Episode Guide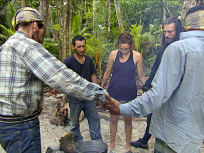 A survivors time on the island is limited. It might not be the same one everyone thinks, however.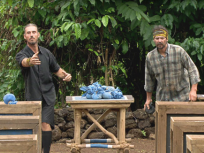 One castaway makes a significant gesture toward another on this episode of Survivor, while an alliance member turns into a liability.
Albert moves forward with his own plan this week. Elsewhere, Ozzy keeps his strength up.
Who got voted out of Survivor this week? Find out in this recap of events.
There's a potential merge on the horizon. As a result, one tribe does all it can to gain the upper hand.
The teams take part in a reward challenge titled "Air, Sea & Land" this week. Find out now who got sent home.
The contestants take part on "Lost in The Shuffle" this week. Who gets eliminated? Read on for the answer.
Blech! The tribes compete in an especially gross challenge this week.
A cast member turns on his alliance this week. Read on for a rundown of the latest Survivor episode.
Brandon and Cochran remain paranoid this week, but is either sent home? We recap the entire episode.