Archer Season 2 Episode 8: "Stage Two" Videos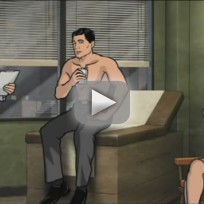 Added:
Displaying 1 video
Around the Web
Want more Archer?
Sign up for our daily newsletter and receive the latest tv news delivered to your inbox for free!
Malory: I had a mammogram on Friday and they found something.
Pam: So is that why you're being such a bitch?
Cheryl: Do anything fun this weekend? Because I sure did. Friday night was cornhole league and then on Saturday...
Malory: If I cared what you do on the weekend I'd stick a shotgun in my mouth and pull the trigger with my toes.
Cheryl: Saturday I watched a building burn down.