Katharine McPhee is in the headlines every single day and she wasn't even participating in the American Idol Tour until last week. Season Five winner Taylor Hicks is piling up the endorsements and public appearances left and right. McPhee, Hicks, and popular finalists Chris Daughtry and Kellie Pickler have all signed record deals. The question on the minds of many Idol freaks -- why is this year's third-place finisher, Elliott Yamin, still unsigned?
The irony is thick.
By and large, the record industry seems to stick with signing artists that have a certain hook, that fit a certain mold. Without a doubt, this is what's hurting Yamin right now, as he struggled in that department even as he made it all the way to the final three. And it is this unwritten rule that makes labels prone to overlook unique talent, which is precisely what has made American Idol such a runaway success.
Think about it. If you look back at the American Idol contestants that have gone on to successful careers, most of them are different in both look and style from your typical pop artist. If the record industry didn't wake up after the success of Kelly Clarkson and Clay Aiken, then you would think that the grey-haired soul man who won Season Five would have given them a clue. If it works, it works. America wants quality, uniqueness, diversity, and fun.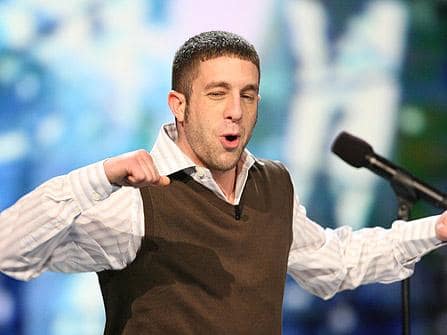 Born in California to a Jewish father of Iraqi heritage and a Jewish-American mother, the 28-year-old Yamin made it to the top three this year with a mere fraction of the screen time given other singers. That attests to his popularity with fans, and one would think recording companies would be doing everything they could to court him. Here is a young guy that does not need a marketing machine -- because he's going to make a quality record that sells itself.
Hopefully, Elliott gets a well-deserved deal real soon.
Matt Richenthal is the Editor in Chief of TV Fanatic. Follow him on Twitter and on Google+.