As this episode of The Hills gets underway, Lauren Conrad packs for a trip to Italy. Right after, Stephanie Pratt tells Audrina Patridge how Doug Reinhardt - yes, Lauren's Doug - asked her out. LC is not gonna like this.
At the club, Audrina and Lo are hanging out and the great Spencer and Heidi arrive! Heidi says hi. Lo, however, looks like she wants to kill herself.
Heidi cannot believe about Doug Reinhardt and Stephanie Pratt either, then invites Audrina and Lo to a Bolthouse X-Games Party the next night.
Even Spencer is telling Stephanie that the date is a bad idea, but she's not getting the message. She goes through with the date with Doug.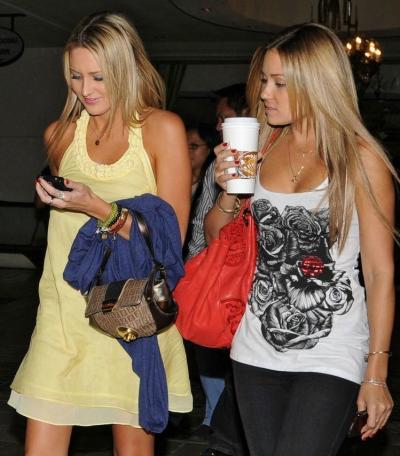 LC and She-Pratt's friendship will be put to the test by this.
Stephanie asks Doug about Brody Jenner, his buddy, and tells him how she did not tell Lauren Conrad about the date. Then the unexpected happens.
No, Doug doesn't say something intelligent. Brody's mom arrives and says hi to both of them. One could say it was an awkward run-in.
Lauren Conrad finally gets home and hears the details on Stephanie and Doug from Audrina and Lo. The reaction was predictably bad.
That night, Brody makes it even worse when he tells her how his mom caught them and Doug had lied about where he was going.
Matt Richenthal is the Editor in Chief of TV Fanatic. Follow him on Twitter and on Google+.