Some information culled from CW press releases about the remaining episodes in Season Two. Some of this we already knew, and plenty is still up in the air. You'll know as soon as we find out anything more - and we encourage your intel/tips as well!
Here goes:
March 16, "The Age of Dissonance" - Sebastian Stan (the real-life boyfriend of Leighton Meester) returns for multiple episodes as Chuck's nemesis, Carter Baizen. Follow the above link for a longer synopsis of this episode.
March 23, "The Grandfather" - Carter instantly causes trouble for Chuck and further angers him when he tries his moves on Blair Waldorf. Meanwhile, Vanessa receives an offer from Nate's grandfather that is difficult to refuse.
March 30, "Remains of the J," - As Jenny has second thoughts about her future, Tamara Feldman returns as socialite Poppy Lifton, and Armie Hammer makes his first appearance in the role of Gabriel Serrano, Poppy's boyfriend who sweeps Serena off her feet with a romantic vacation. Both guest stars will appear in multiple episodes.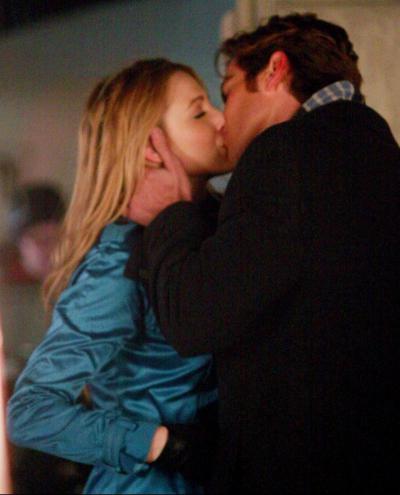 April 20, "Seder Anything" - Wallace Shawn returns as Cyrus Rose, Eleanor Waldorf's husband.
April 27, "Loose Ends" - Michelle Trachtenberg returns as the manipulative Georgina Sparks for a four-episode arc, taking us through the end of the second season.
May 4, "TBA" - Introduces the love child of Lilly and Rufus, who is indeed alive, and returns to his parents needing to finish his Senior Year of high school.
May 11, "TBA" - No Doubt will appear and perform their song "Stand And Deliver" for the first time ever on Gossip Girl! This episode will also introduce the Gossip Girl spinoff, reportedly starring Brittany Snow, as a "backdoor pilot."
May 18, "TBA" - Season Two concludes.
Steve Marsi is the Managing Editor of TV Fanatic. Follow him on Google+ or email him here.