It's hard to say how we feel about Gossip Girl this season.
Compared to last, it's been much more consistent, with fewer story lines that feel like filler, and without the need to create comically fake drama that often drove us crazy.
Yet some of the over-the-top drama seems to be lacking.
The downside of that consistency is that the show often feels boring, or just a little bit short on vintage GG excitement. We expect the show to really push the envelope.
Instead, it just sort of slides it nonchalantly in our direction. It's hard to put your finger on why or whether it's a conscious decision. In any case, it was true last night.
Click here for a full episode guide to "They Shoot Humphreys, Don't They?" Now, some thoughts on last night's story lines, beginning with the big threesome scene ...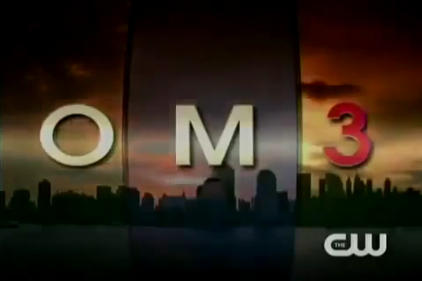 The threesome (between Dan, Olivia and Vanessa, as predicted) was hot, but brief, and light on drama. When it looks like Olivia must leave to film a movie, roomie Vanessa and boyfriend Dan find a list of things every college kid does and try to check them all off.
At the end of the list? Have a threesome. So they all kiss each other and the next morning we see them all in bed together. Sexy? A little. OM3? Eh. What will really be interesting is how Dan deals with this when he learns Olivia's not leaving and V really loves him.
Elsewhere, Blair and Serena finally made up, but after last week's cake face plant, this felt a little stale as well - cute as Chuck Bass was in plotting the reconciliation.
Also intriguing but lacking a real spark? Serena working for Nate's cousin Tripp. He clearly wants her and sort of admitted as much, but no one acts on it. For now.
Even Jenny's quest to rule Cotillion lacked the flair of years past. Eric and Blair schemed to take her down, but she wouldn't have it, thanks to Nate saving the day.
Yawn.
Basically, the dialogue is always sharp and there have been refreshingly few eye-rolling plots this year, but it needs to be more inappropriate and ridiculous dammit!
Steve Marsi is the Managing Editor of TV Fanatic. Follow him on Google+ or email him here.