Discuss "It's a Dad, Dad, Dad, Dad World" in Our Gossip Girl Forum!
Steve Marsi at .
Just two more episodes to go until the highly-anticipated third season finale of Gossip Girl. "It's a Dad, Dad, Dad, Dad World" is one of those two, and it airs tonight at 9.
Tonight, tensions continue boiling between Rufus and Will - and between Serena and Jenny - as Chuck and Blair continue to ponder their future together ... or lack thereof.
What do you think will happen tonight on our favorite show?
Discuss "It's a Dad, Dad, Dad, Dad World" before, during and after it airs in TVF's Gossip Girl forum! Tell us what you think about this episode and all things Gossip Girl!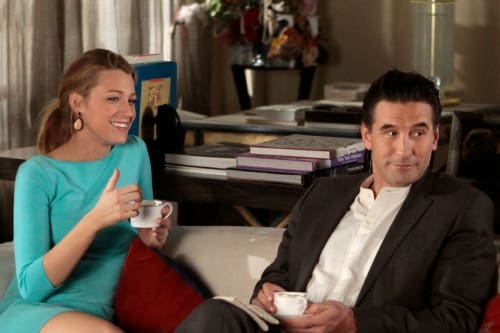 VAN DER WOODSENS: Serena's family loyalty will be tested.
You'll need to register before using our forum, if you haven't before, but it's free and simple. Get ready to sound off! Follow the link or just click the Gossip Girl photo above.
As usual, we will have our official recap, review, music guide, quotes, Round Table discussion of the episode and any news and spoilers about the show posted ASAP for you.
NOTE: We posted a bunch of sneak previews for the episode over the weekend, but if anyone has links to new clips from the episode, let us know and we'll jump 'em below.
We look forward to your Gossip Girl predictions, opinions, critiques and analysis!
Steve Marsi is the Managing Editor of TV Fanatic. Follow him on Google+ or email him here.