The best thing about this week's episode of One Tree Hill is that it didn't get me excited, but at least I never yelled at the TV.
The worst thing about this week's episode of One Tree Hill? Athough it didn't get me excited, I never yelled at the TV.
Whether it positive or negative, I want an hour to watch that evokes some sort of emotion. It's safe to say that "Luck Be a Lady" didn't accomplish that task.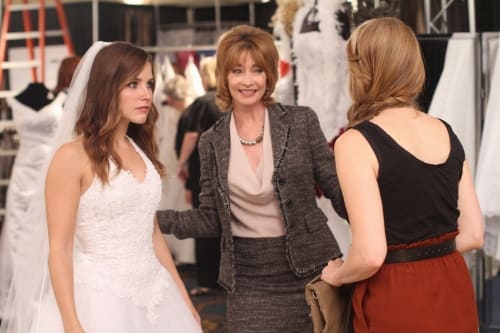 This feels like blasphemy to write, but sometimes I feel like I'd rather have an episode that I absolutely detest, such as this season's premiere, rather than one about which I am completely ambivalent.
Something that worked from the installment: Julian nervously trying to invite the boys to a poker night.  Something that didn't work: the actual poker night.
Julian Baker is having a great bounce back season on a comedic level.  Being all nervous before calling Nate and Clay, like he's asking them out on a date, was hilarious.  Alex needed to prep him before every call and he got all excited when Clay agreed to come. Such juvenile exuberance that is nice to see out of him.  Last year, he was way too serious all the time, and it got really old.
Once the poker night unfolded, things just got less entertaining.  Everyone yelling at each other and being all angry?  Not interesting.  I really could have checked out during these scenes and just come back when the Chase/Alex/Mia love triangle started to heat back up.
Speaking of the spicy love triangle... things really kicked into full gear. As I think about how this season has progressed, I'm really happy with how they've dealt with this storyline.  First, Mia is gone so Chase gets with Alex, then Alex leaves so he patches things up with Mia for a while.  Now Alex is back and it's a full on slap fight.
This guy just really doesn't know how to handle this situation.  Chase got slapped in the face twice, but in no way can I feel bad for a dude that is being fought over by Alex Dupre and Mia Catalano.  I'd either like to see Chase and Alex end up together, because the crazy movie star gets a bad rap, or for him to pull a Kelly Taylor and say "I choose me."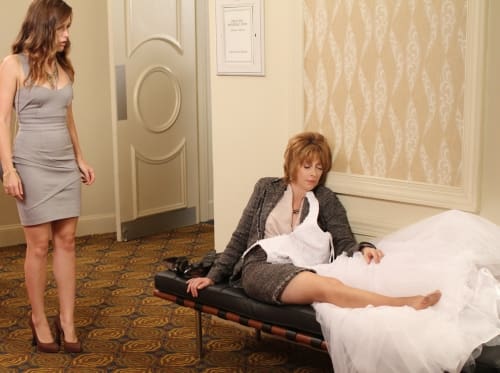 The rest of the episode was just lackluster.  From Brooke and Sylvia at the wedding expo, to Nathan making his way to Atlanta to perform agent duties on behalf of Clay, it got boring at times.  I can see the Haley story with this Erin girl from the crisis center paying off down the road, but for one night it didn't bring much to the table.
One Tree Hill is in a decent flow right now, but I hope the action picks up as the next couple of episodes come along.  The last thing you need on a prime time soap is ambivalence.
Other Thoughts:
No Quinn or Jamie this week.  Take a guess which one I was happy to see missing and which I was sad about.
I liked the opening theme this week. It was performed by Lucas Field from Low vs Diamond.
Skills carrying around a Lucas Scott mannequin was just plain weird, but I enjoyed that they once again had some Lucas memories.  When did they stop doing the Dear Lucas openings?  Did they not have it last week or the week before?  I can't remember.
Julian's dream sequence of how he wanted his entrance to the poker night to be was awesome.  I wish that was how it actually happened.
Dan Forcella is a TV Fanatic Staff Writer. Follow him on Twitter.