Are you a fan of Suits? What about of free stuff? Then we have the giveaway contest for you!
The kind people at USA have supplied TV Fanatic with a prize pack that includes a branded hat, shaving products and other Suits-themed items. How can you have them sent to your doorstep? Read below.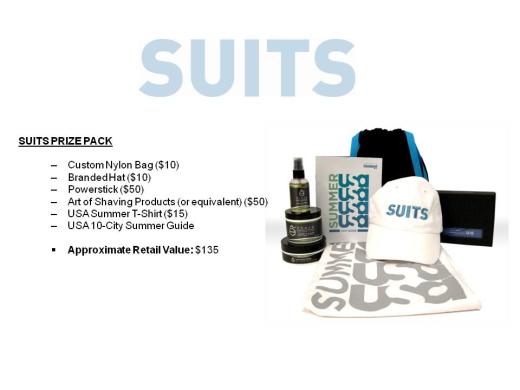 Follow @TVFanatic on Twitter.
Tweet "Follow @TVFanatic and win #suits stuff http://t.co/MCneLAx" or use the following button: Tweet
That's it! We'll announce a winner (U.S. only) on Friday, August 12. Best of luck to all and remember to try your Tweets in our Covert Affairs contest, as well.