Exclusive: A.J. Cook Previews Criminal Minds "Season For the Fans"
Steve Marsi at .
After a tumultuous year that saw her fired and her character written out abruptly, only to be brought back after widespread fan revolt, A.J. Cook promises that Criminal Minds' devoted following will be rewarded.
The actress told me that the CBS drama's seventh season, which begins Wednesday night, is in large part inspired by the fans whose voices helped ensure the seven-member cast and its chemistry remain intact.
"The first seven episodes all offer personal very moments," she said, promising stories delving deeper into the characters viewers have grown so attached to. "This season is, in many ways, a season for the fans."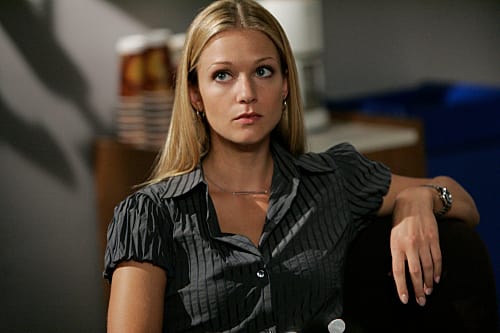 While careful not to rehash the past too much, I asked if Cook was aware of the extent to which fans went to protest her departure last season. She confirmed that she was, and that it offered a silver lining.
"At a certain point, it's impossible not to hear what people are saying," she said. "I was surprised, and so appreciative that the audience felt so strongly about the show and the character of J.J."
"It was one of the things that really helped me through it. "
CBS got the message. Almost as unexpectedly as she was written off, Jennifer Jareau (J.J.) was brought back - Cook admits she was "even more surprised to be asked back than to be let go" - at the end of last season.
The bright side of the upheaval of Season Six is that it seems to have invigorated the show's producers into peeling back layers of not only the killers that haunt viewers each week, but the BAU members themselves.
The seventh episode of the season is especially personal for A.J. Cook and her character, whose lives intertwine like never before when viewers meet J.J.'s son Henry - played by A.J.'s real-life son Mekhai.
"He's coming to visit me anyway, might as well put him to work," she joked, adding that it was "a very sweet scene" to film and that Henry's father, Will, also resurfaces in that episode.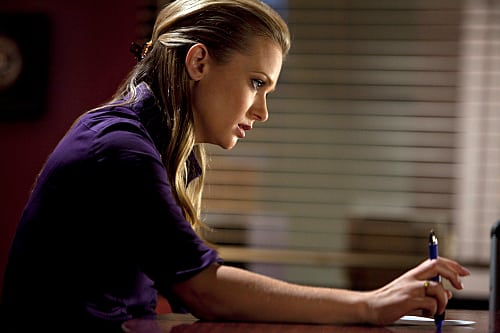 Before delving into those personal stories, however, the first order of business is to reintroduce J.J. and "resurrect" Prentiss (Paget Brewster, also a victim of internal housecleaning, only to be brought back).
Prentiss' storyline - her death was staged this spring - will be more difficult for the show to address credibly than J.J.'s return from the Pentagon. But Cook says both will reenter the fold in a believable manner.
"Fans are going to love the premiere," she says of this week's opener. "It's so action-packed, but it also does a great job of explaining everything in a way that I think is very organic and very satisfying."
"It's all about bringing the team back together, but doing it right."
The show can't simply hit the reset button, but will definitely be "recharged" after this week, when we first see J.J. in her new role as a profiler, something Cook calls "a natural progression" for the character.
"They have to bring her back in a way that makes sense," she said. "We couldn't just go back to the way it was. J.J.'s still the same person, the nurturer, the den mother, but she's putting on the profiler hat now."
Criminal Minds premieres Wednesday at 9 p.m. EST.
Steve Marsi is the Managing Editor of TV Fanatic. Follow him on Google+ or email him here.