* - As part of an undercover investigation ... sorry Densi fans.
Given how many fans are longing for NCIS: Los Angeles' dynamic duo Kensi and Deeks to take their "thing" to the next level, an upcoming episode should be a real treat, even if their nuptials are all a ruse.
The boat house partners in undercover military crime-solving will partner up in matrimony in an episode airing later on in Season Three, according to executive producer and show-runner Shane Brennan.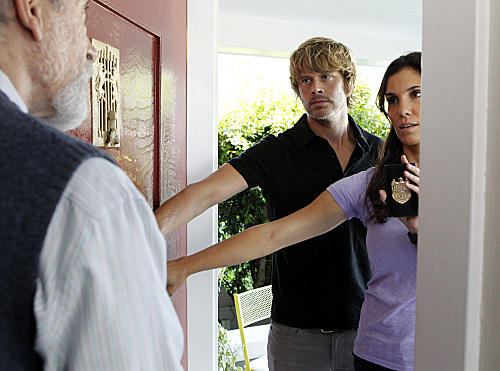 "There's a Kensi-Deeks episode where they go undercover as a married couple in suburbia, and it is hilarious," Brennan told TV Line, adding that Densi fans will not be disappointed by its outcome.
"Everything you wish for when want characters to get together, we put in this episode."
Bear in mind that Brennan never specified that the hard-nosed agents are a blissful bride and groom. Quite the contrary, in fact: "They'll be throwing things at each other. It really is so much fun."
NCIS: LA returns February 7 right after NCIS' big 200th episode.
Steve Marsi is the Managing Editor of TV Fanatic. Follow him on Google+ or email him here.