The shocking conclusion of NCIS: Los Angeles Season 3 left the fate of beloved boss Hetty (Linda Hunt) up in the air for a second consecutive year, but how worried should fans of the diminutive shot-caller be?
In the closing minutes of "Sans Voir," Hetty announced she was resigning in the wake of Callen shooting the Chemeleon, apparently to be replaced by Miguel Ferrer's Assistant Director Granger.
This sparked obvious concerns similar to the year before - when Season 2 ended with Hetty in a precarious position in Romania - regarding Hunt's future with the show. Is she really leaving?
Creator and executive producer Shane Brennan tells TV Guide the following: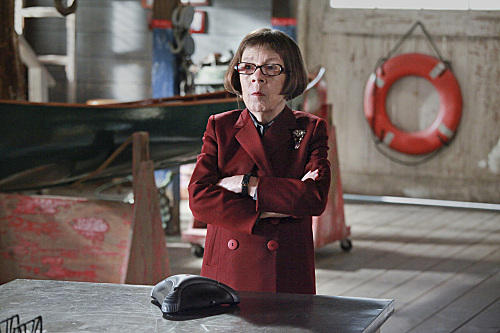 "If there's one thing fans of the enigmatic Hetty Lange should know by now, she marches to her own drumbeat ... her resignation was shocking, but everything Hetty does, she does for a reason."
"Her fans are just going to have to trust her on this one. I can promise that fans will see Hetty in the opening episode Season 4, doing something that she does better than anyone else."
From his days running NCIS, Brennan has mastered the art of saying nothing at all, yet somehow making us even more intrigued. What he means by the above quotes gives us ample room for speculation.
Will Hetty be back, and how? What consequences will Callen face? Comment below!
Steve Marsi is the Managing Editor of TV Fanatic. Follow him on Google+ or email him here.