Gossip Girl Season 3: Share Your Favorite Moments!
Steve Marsi at .
Oh Gossip Girl. Please don't leave us. We love you so hard.
In honor of repeats airing for the first time on the Style network, and the final season airing this fall on the CW, TV Fanatic is taking a look back at the series that's given us so many great memories over the years.
Last week, we reflected on Gossip Girl Season 2, the year that saw our Upper East Siders graduate. Today, we ask you to share your memories of the show's third season and all the craziness that transpired then.
Gossip Girl Season 3 was a year that began with the gang in college, but that ended up being only a very minor part of the story. This is GG, after all. College degrees are afterthought ... an accessory if you will.
Many people most remember Season 3 for its climactic and gut-wrenching moment, when Blair and Chuck could have been together for good had she made it to the Empire State Building just a few moments earlier.
Alas, Dorota was in labor (and she didn't text for some reason) and he ended up shot.
It wasn't like Chair didn't go through rough patches prior to that though. Jack returned with a major storyline affecting their relationship (again) and the ongoing saga of Chuck's estranged mother was introduced.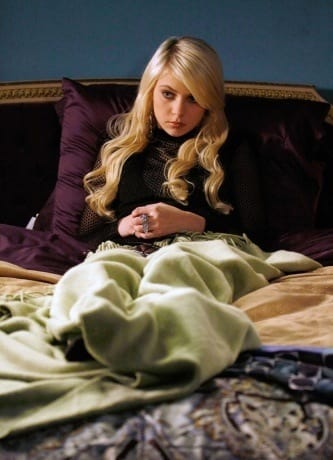 Gossip Girl featured many big name guest stars in Season 3, notably Tyra Banks, Lady Gaga, Hilary Duff (Olivia), Joanna Garcia (Bree) and William Baldwin, who has gone on to be a recurring player on the series.
There was also the reintroduction of Scott, Lily and Rufus' biological son who wooed Vanessa and then dropped off the face of the earth, never to be seen again, and we first met sleazy drug dealer Damien Dalgaard.
Speaking of Damien, Season 3 focused hugely on Jenny Humphrey's downward spiral.
Lil J spent a good part of the season alienating herself from Eric, her former best friend, and chasing Nate, whose heart was set on Serena. The season ended with her stunning one-night stand with Chuck Bass.
That, combined with her drug-dealing habit, saw her exiled to Hudson, upstate.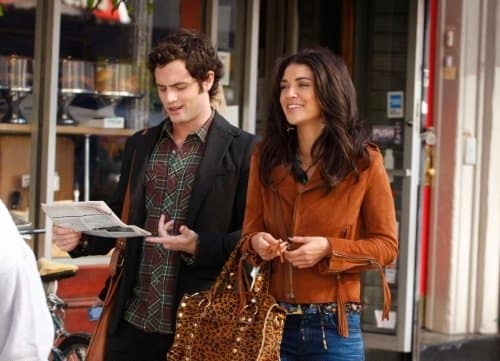 Dan and Vanessa (we know, we know), toyed with the idea of being more than friends, and had a threesome at one point, while Serena had flings with Carter, Nate's married cousin Tripp, and Nate of course.
None of which ended particularly well. That's Serena (and GG) for you.
All in all, the 2009-10 campaign certainly had its ups and downs, but it was worth it. Mostly. We'll leave it up to you to pick apart what things you liked and what you might have changed in retrospect.
What's your top memory of Gossip Girl Season 3? Favorite episode? Favorite moment? Most heartbreaking moment? Biggest disappointment? We want to hear from you as we live its ups and downs.
Share it with us in the comment section below as we look back at the series we love and gear up for its swan song (see TV Fanatic's Gossip Girl spoilers for all the latest) beginning October 8!
Steve Marsi is the Managing Editor of TV Fanatic. Follow him on Google+ or email him here.