Christmas came early for Family Guy fans still irate over the death of Brian a few weeks ago.
Because - SPOILER ALERT! - he's alive! And back! And totally best friends with Stewie again!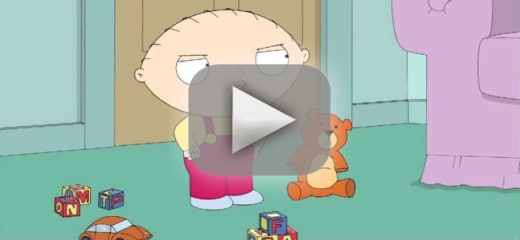 On the sitcom's Christmas special, Stewie and Vinny went to a toy store, where the former ran into his future self and remember that Future Stewie has a time machine return pad in his backpack.
After careful consideration, and after Vinny told him it was okay to change the universe's timeline, even if it meant he'd never be the Griffin dog "I'm man's best friend," he said. "Not some stupid baby's best friend.), Stewie went back to save his pal.
And on Christmas Day, we see Brian back in the family... alive and well.
"And thus endeth our warm, fuzzy holiday lesson: Never take those you love for granted, for they can be gone in a flash," Seth MacFarlane Tweeted after the episode ended, adding:
"I mean, you didn't really think we'd kill off Brian, did you?  Jesus, we'd have to be f*cking high."
Are you glad Brian is back?
Matt Richenthal is the Editor in Chief of TV Fanatic. Follow him on Twitter and on Google+.