On Beauty and the Beast Season 2 Episode 11, Cat tries to move on but when she and Vincent are forced to work together during a hostage situation, things may change.
Also, it's Tess' birthday and a surprise party is planned.
Agent Landon wants Tori brought into for questioning, and that leads to a hostage situation wherein everyone is hoping to get their hands on the gem and necklace that Tori is wearing, including the people holding the precinct hostage.
Vincent and Gabe try to help, and Vincent goes in. Cat gets Tori alone, but can Tori work with Cat to help free the other hostages?
Interesting things are revealed about the gem that force Cat and Vincent to see each other in a new light. Will the consider working together again for a common good or will Tori get in the way?
Cat wanted to move forward with Gabe, but he held back. How will she feel after she learns about the secrets of the necklace? Find out about all of this and more when you watch Beauty and the Beast online.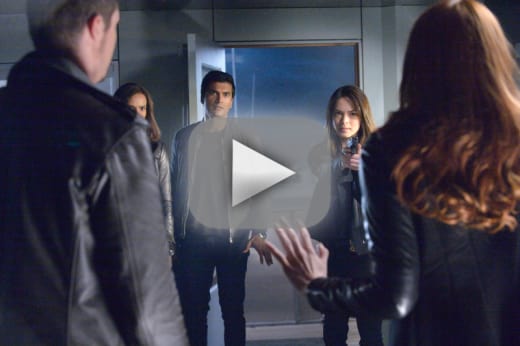 Carissa Pavlica is the managing editor and a staff writer for TV Fanatic. Follow her on Twitter.